Are you an Ontario resident 15 to 29 years and have a business idea?

The Mississauga Business Enterprise Centre (MBEC) can help you!
We offer young entrepreneur programs to help you start, expand or purchase a business. Our young entrepreneur programs can help you launch and develop your business through business training, coaching and mentoring.
Learn how you can take advantage of the opportunity below: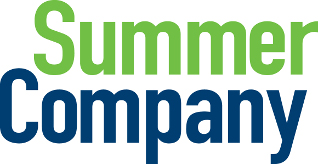 If you are between 15 to 29 and attending high school, college or university in Ontario, and returning to school after the program ends, you may have the opportunity to apply to the Summer Company Program to help you start and operate a new business during the summer.
The Summer Company program provides:
Business training and mentoring to help you get your business up and running.
Opportunity for grant funding up to $3,000 to help you launch your summer business.
Click here for more information and how to apply.
L'information est disponible en français ici.
Don't miss this great opportunity! Learn more on how you can apply to one of these young entrepreneur programs.
The Starter Company Program and Summer Company programs are funded by the Government of Ontario.
MBEC provides a full range of services available to local entrepreneurs and business owners including: business information and government regulations, resources, business consultations, seminars and young entrepreneur programs.
For additional information on these young entrepreneur programs, call MBEC at 905-615-4460 or e-mail us at mbec@mississauga.ca