Jul 23, 2019



Recently, Mississauga Mayor Bonnie Crombie joined 40 city leaders from around the world to participate in the third class of the Bloomberg Harvard City Leadership Initiative. Mayor Crombie was one of only two Canadian mayors selected to participate in the program.

Held each year, the intensive program works to inspire and equip mayors with the leadership, management and innovation skills needed to tackle the most pressing issues facing cities with the ultimate goal of helping improve the lives of the residents they serve. It is delivered by faculty from the Harvard Business School and Harvard Kennedy School as well as world-class experts from Bloomberg Philanthropies' global network.

"Being chosen to participate in this prestigious program and represent the City of Mississauga is an incredible honour. As mayors, we are the closest to the people. Every day, our residents depend on us, Council and the City teams we work with to deliver 300 plus core services, from filling potholes to clearing snow and delivering recreation programs, that ultimately make their lives better. At the same time, we are on the front lines of national and global issues ranging from climate change to the opioid crisis, economic growth, affordable housing, food security and more that require coordinated solutions. When it comes to solving some of the most pressing issues of our time, we need to work together. This program is an invaluable opportunity for city leaders to meet, exchange ideas, and discuss how best to approach solving issues big and small for our citizens," said Mayor Crombie.

The year-long program launched with an intensive three-day session in New York City. Over the course of three days, mayors attended classroom sessions focused on the latest management and leadership practices, using case studies and workshops developed at Harvard. Mayor Crombie's participation in the Bloomberg Harvard City Leadership Initiative, including tuition, accommodation, meals and airfare was fully funded by the program thanks to Bloomberg Philanthropies.

"When it comes to tackling some of Mississauga's key issues including affordable housing, regional transit, and congestion, Council and staff are invested in using data, working across sectors, and doing whatever it takes to produce results. This program will help enhance our City's skills and capabilities in these areas, not to mention connect me with other mayors so that we can work together to make progress and develop innovative approaches to similar issues in their own cities."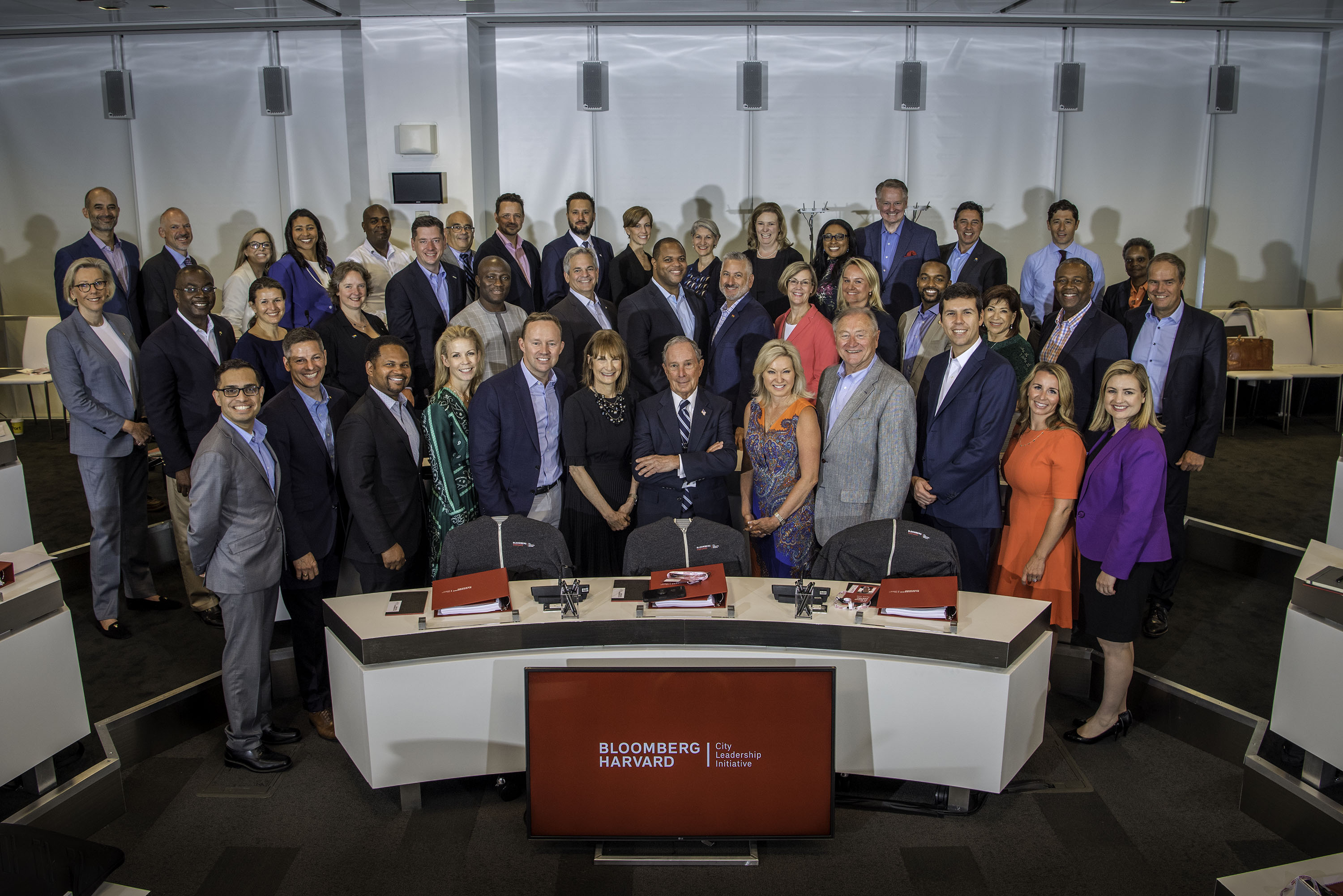 [Mayor Bonnie Crombie with international mayors at the Bloomberg Harvard City Initiative]
-30-
Backgrounder
Bloomberg Harvard City Leadership Initiative
Three years ago, former New York City Mayor Michael Bloomberg collaborated with Harvard University leadership to create the Bloomberg Harvard City Leadership Initiative.
The Bloomberg Harvard City Leadership Initiative is a collaboration among Bloomberg Philanthropies, Harvard Business School, and Harvard Kennedy School. Its mission is to inspire and strengthen city leaders as well as equip them with the tools to lead high-performing, innovative cities.
Collectively, Harvard University and Bloomberg Philanthropies aim to help mayors and their leadership teams manage the complexities of running a city, and to give these leaders opportunities to learn from one another.
The program provides an opportunity to share practices and learn from fellow mayors about the promising ideas that are already helping to enhance the quality of life in cities around the world.
Media Contact:
Jamal Robinson
Senior Communications Advisor
City of Mississauga
905-615-3200 ext. 5214
Jamal.Robinson@Mississauga.ca