May 27, 2015



Starting in June, the Academy at BraeBen golf course is launching a new, nine-hole FootGolf course. FootGolf is a new and exciting sport that is perfect for individual or group play. The objective is to sink a soccer ball into a 21-inch cup in as few shots as possible.

"We are always encouraging people of all ages and skill levels get active by trying new sports," said Julie Mitchell, Manager of Golf Services for the City. "FootGolf combines the skills of soccer and is played on a golf course. It's a great introduction into the game of golf and a fun twist for the soccer enthusiast."

This is the first course of its kind in Mississauga and is designed to encourage residents to adopt active and healthy lifestyles while trying out new and diverse sports.

Over the last 10 years, FootGolf has been gaining popularity with more than 30 courses across the country.

FootGolf times will be available to book Thursdays from 4 to 7 p.m. and on Sundays from noon to 7 p.m. Soccer balls are available for rent or players are welcome to bring their own size five soccer ball.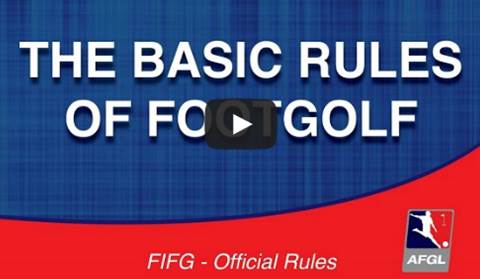 FREE FOOTGOLF TRY IT EVENT:
On Sunday, June 7 join us to try this exciting and fun new sport at the Academy at BraeBen. FootGolf demos, rules of the sport, refreshments and FootGolf ambassadors will be on site to explain and answer any questions about how to play the game.

Date:
Sunday, June 7, 2015

Time:
Noon to 4 p.m.

Where:
The Academy at BraeBen Golf Course
5700 Terry Fox Way
Mississauga ON
L5V 2W2
(Map)

For more information about FootGolf, please visit mississauga.ca/FootGolf.
-30-
BACKGROUND
FootGolf is available for play Thursdays from 4 to 7 p.m. and on Sundays from noon to 7 p.m.
Nine holes of FootGolf at the Academy at BraeBen costs $15 for juniors (18 years and under), $20 for seniors (60 years and older) and $25 for adults. Family FootGolf rates are also available.
Dress code:

collared shirt
golf pants or shorts
running shoes or indoor soccer shoes (no cleats)
Media Contact:
Karen Flores
Senior Advisor (A), Media Relations
City of Mississauga
905-615-3200, ext. 5053
Karen.Flores@mississauga.ca
TTY: 905-896-5151