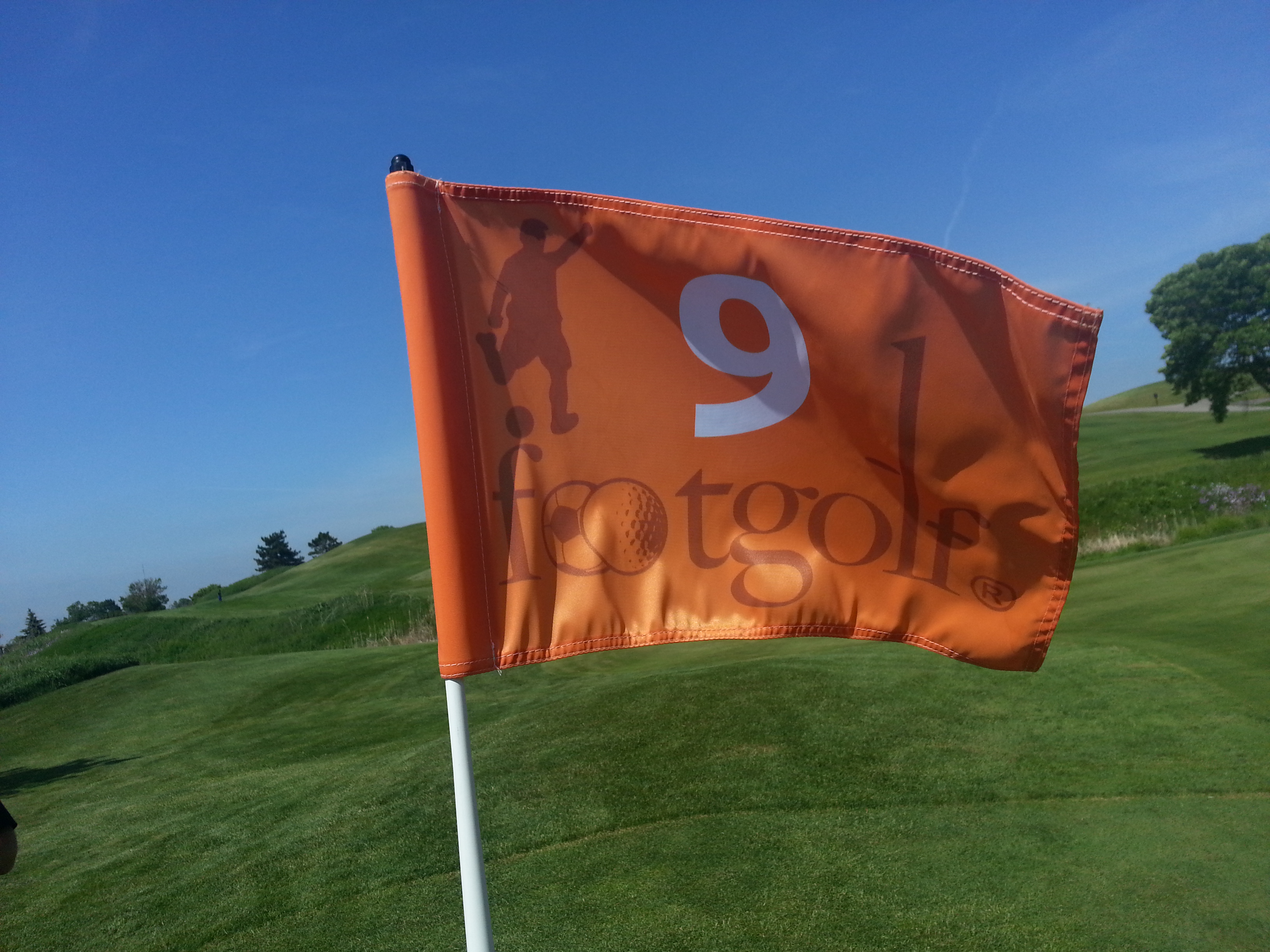 Jun 04, 2015



SOCCER + GOLF = FOOTGOLF

Drop by the Academy at BraeBen golf course to test out the newly designed FootGolf course. This nine-hole course is the first of its kind in Mississauga and encourages residents to adopt active and healthy lifestyles while trying out a new and diverse sport.

Cutline: FootGolf is a new and exciting sport that is perfect for individual or group play.

Cutline: The objective of FootGolf is to sink a soccer ball into a 21-inch cup in as few shots as possible.

Cutline: FootGolf is played with a regulation five soccer ball. The soccer ball is kicked from the tee blocks with a goal of reaching the hole in the fewest kicks possible.

Cutline: Dick Howard, former Canadian international soccer goalkeeper and a member of the Soccer Hall of Fame, is an avid FootGolf player and spokesperson for the Canadian FootGolf Association (CFGA).

Cutline: Soccer balls are available for rent or players are welcome to bring their own size five soccer ball.

[download high res image]

FootGolf at the Academy at BraeBen:
FootGolf times will be available to book Thursdays from 4 to 7 p.m. and on Sundays from noon to 7 p.m.

Nine-holes of FootGolf at the Academy at BraeBen costs:
$15 for juniors (18 years and under)
$20 for seniors (60 years and older)
$25 for adults.
Family FootGolf rates are also available
---
For more information about the Academy at BraeBen golf course, please visit mississauga.ca/FootGolf.
Hashtags:
#FootGolf

Social Media:
Twitter: @MississaugaRP
Facebook: https://www.facebook.com/mississauga.recandparks
Website:
mississauga.ca/FootGolf.

---
Media Contact:
Karen Flores
Senior Advisor (A), Media Relations
City of Mississauga
905-615-3200, ext. 5053
Karen.Flores@mississauga.ca
TTY: 905-896-5151