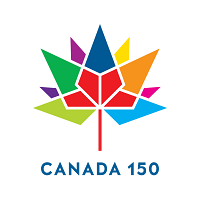 Sep 07, 2017



On Saturday, September 16, the City of Mississauga will join with the Government of Canada to celebrate Canada 150 improvements to Mississauga playgrounds, trails and facilities.

The

City's CIP 150

projects include the rehabilitation of 19 trails, 26 playgrounds and specific renovation projects at Lake Aquitaine Park, Riverwood, South Common Community Centre and the Small Arms Inspection Building.

PHOTO OP:

What:

Official recognition of the CIP 150 projects and dedication of the public art piece, Pine Sanctuary.

Who:
Mayor Bonnie Crombie and Members of Council
Mississauga Members of Parliament
Mississauga Members of Provincial Parliament
Chief Stacey LaForme – Mississaugas of the New Credit First Nation
Kris Noakes, President – Peel Aboriginal Network
Representative, THEVERYMANY, Pine Sanctuary artist studio (to be confirmed)
When:
Saturday, September 16, 2017
11 - 11:25 a.m. Ceremony
This is an outdoor ceremony taking place on the Chappell House lawn. In the event of inclement weather, the ceremony will be moved inside the Chappell House.
11:25 - 11:40 a.m. Project Board Showcase
Presentation boards highlighting all CIP 150 projects will be on display and available for photo opportunities.
11:40 a.m. - 12 p.m. Interpretive Walk to Pine Sanctuary Public Art Piece
Representatives from The Riverwood Conservancy and Visual Arts Mississauga will guide attendees along a Riverwood trail down to the public art piece at the entrance of the park. Park vehicles will be available to shuttle those requiring assistance.
12 - 12:20 p.m. Dedication of Pine Sanctuary
A representative from the Pine Sanctuary artist studio, THEVERYMANY, will speak briefly about the art piece (to be confirmed).
Where:
Riverwood
4300 Riverwood Park Lane
Mississauga, ON
Registration and parking for media will be available on-site. Public parking will be available at the Erindale GO Station.
-30-
Media contact:
Audrey Holt, APR
Communications Advisor – Canada 150
City of Mississauga
905-615-3200, ext. 3389
TTY: 905-896-5151