Streetscape Mississauga is Mississauga's first, annual, city-wide garden and beautification contest for residents and small businesses.
Established as a working partnership between the City of Mississauga and the city's four horticultural societies, Streetscape was introduced in 2009, as a component of Mississauga In Bloom, and is now an independent program. Created and delivered entirely by volunteers, with City staff support, the contest has been an unqualified success, with new classes and new features added each year. 2012 marked the introduction of a residential class for alternative gardens and a brand new contest for small businesses.
The contest is designed to encourage beautification and conservation, raise public awareness of innovative and ecofriendly gardening practices and to recognize those residents and businesses who, through their efforts, contribute to a greener and more livable community.
Streetscape continues to work towards creating an environmentally responsible and more beautiful city; supporting the ideals, expressed by thousands of residents, that shape Mississauga's Living Green Master Plan.
2013 WINNERS
This year's contest was a challenge. The rain produced unbelievably lush gardens, but the heat brought plants into bloom earlier and for a shorter time. The winners faced some stiff competition and well and truly deserved their awards.
The winners of our three new awards are:
Garden of the Year award, chosen from the first place winners in all classes, was awarded to:
Liz Malicki: 858 Bexhill Road
Best Display of Colour award, chosen from all entries, was awarded to:
Laura Heaslip: 14 Joseph Street
The Glorious Gardens Golden Gnome Award, recognizing the City ward with the most winning gardens, was won by:
Ward 1, Councillor Jim Tovey
See all of the Steetscape 2013 winners & their gardens:
Mississauga News
"Gardener's garden" wins best in city award
By: Chris Clay September 10, 2013
MISSISSAUGA - Lorne Park's Liz Malicki wasn't going to enter this year's Streetscape Mississauga garden contest, but she had a last-minute change of heart due to some prodding from a friend.
It turned out to be a shrewd move... Read more
Streetscape Mississauga Sponsors
2013
Title Sponsor

Prize Sponsor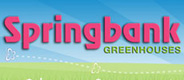 Streetscape Mississauga Partners

Contest Selection
Streetscape offers two contests, one for residents and one for small businesses. For the Contest Overview, Entry Form and full contest details, please click on the contest you wish to enter: