What is the Kipling Bus Terminal?
The Kipling Bus Terminal will be a new inter-regional bus terminal that is being built by Metrolinx. It will offer connections to TTC, GO Transit and MiWay services. The terminal will be located on Subway Crescent, near the existing Kipling subway station (on the Bloor-Danforth Line).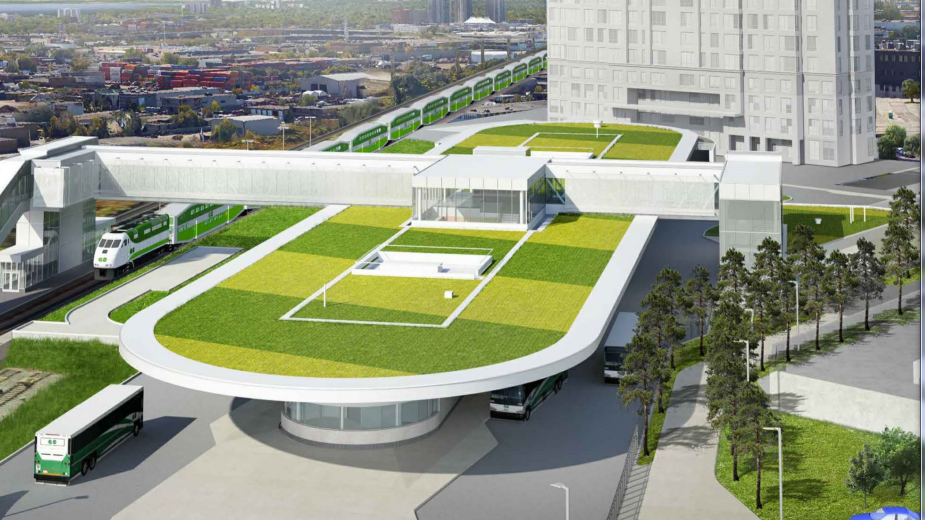 Rendering is subject to change.
Which MiWay routes will service the Kipling Bus Terminal?
It is expected that the MiWay routes that service Islington Subway Station will be relocated to service the new Kipling Bus Terminal, once it is operational.
Click here
to view MiWay's Islington Subway terminal map, which shows the MiWay routes that currently serve the station.
Will MiWay continue to serve the Islington Subway Station?
Bus routes will be announced closer to the opening of the terminal, when the routing at the Kipling Bus Terminal is finalized.
When is it being built?
Construction is currently underway with completion planned for 2020.
Why is it being built?
This mobility hub will reduce travel distances for MiWay buses; provide better connections between TTC, MiWay and GO Transit; and enable the TTC to rebuild the Islington bus terminal to provide full accessibility and increased redevelopment potential at that station.
Where can I get construction updates about the Kipling Bus Terminal?
Updates about this project can be found online at gotransit.com/improvements. Customers can also contact the GO Transit customer care department at 1-888-GET-ON-GO or with any questions or concerns.
If you are a GO customer using Kipling GO station regularly, sign up for On the GO Alerts to receive e-mail or text message alerts about this project and service at the station
For more information on Metrolinx expansion plans throughout the region: metrolinx.com/goexpansion.
Are MiWay bus routes expected to be impacted by the construction at Kipling?
Although there may be increased travel times along Dundas Street due to construction, since MiWay buses do not currently service Kipling subway station, the impacts are expected to be minimal.