Recreation Memberships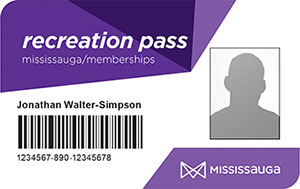 The City of Mississauga offers various memberships to help you get the most value for your money. Choose the Membership type that fits your healthy, active lifestyle.
To Purchase Your Membership:
We are pleased to announce a new and convenient online feature that makes purchasing your adult membership* much easier. Available: Fitness membership, Therapeutic membership, Swim/skate passes and 5 or more visits Benefits include:
Available 24/7
Avoid line ups
View all of the membership features
Future date your membership start date
After completing your online purchase, please visit your local community centre to obtain your membership card.
*only adult memberships without a discount can be purchased (discounted memberships ie. Older adults are not available online)
Memberships can also be purchased in person at any one of our Community Centre Locations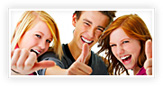 Satisfaction Guaranteed
If you are not satisfied or need to cancel your membership, you may do so at any time and receive a pro-rated refund (minus a $10 administration fee).
Memberships Include:
Fitness Membership

New! Renew your 12 month fitness membership and receive one month FREE. Details

Your Fitness Membership includes: a 45-minute starter session with a Personal Trainer, Weight Equipment, Cardio Equipment, Group Drop In Exercise Classes, Public Swimming and Skating, and access to 5 international-size Squash Courts.
Swim/Skate Pass

Only interested in swimming and/or skating? Purchase a Swim/Skate Pass and save. Your pass is valid at all 11 indoor pools, 7 seasonal outdoor pools and 10 arenas for you to enjoy. It includes unlimited drop in recreational swims* and drop in fun skates.
*with the exception of therapeutic times
Therapeutic Membership

New! Renew your 12 month therapeutic membership and receive one month FREE. Details

The City of Mississauga has introduced a new Therapeutic Membership with programs and services to benefit individuals preparing for surgery, in post rehabilitation, living with a chronic condition or who want to maintain an independent and active lifestyle but find traditional exercise classes challenging.
A Therapeutic Membership includes: Therapeutic land & water classes (space permitting), Therapeutic pool time in our 4 warm water Therapeutic pools, cardio and weight room access, public swims & skates, use of the indoor walking track at the Carmen Corbasson Community Centre.
Walking Track Membership

Walking Track Membership: Enjoy a spectacular view of the Cawthra Woodlands while walking on the safe and climate controlled Dr.Livingstone Track at Carmen Corbasson Community Centre
Older Adult Membership
Introducing NEW discounts for older adult Fitness Members, Aquatics and Skating Pass Members on membership fees and registered programming. Discover new and different ways to enjoy recreation with an Older Adult membership.
Membership Benefits
Older Adult Fitness Members
20% off regular priced adult fitness membership
20% off fitness*, aquatics* and skating registered programming
Older Adult Aquatic Pass Members
20% off swim membership pass
20% off aquatics* and skating registered programming
Older Adult Skating Pass Members
20% off skate membership pass
20% off skating and aquatics*registered programming
pcomapp01:8851