Interim Control By-law on Uses of Land in Parts of the Downtown Core - 0046-2011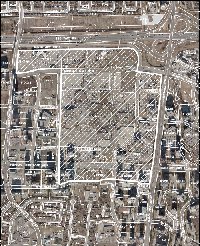 The Council of the Corporation of the City of Mississauga has directed that a study be undertaken on an expedited basis to determine the appropriate land use approach to support the Downtown21 vision. Click on the link below or on the image to the right to review the contents of this Interim Control By-Law.
Interim Control By-law regarding Lands of the Downtown Core (0046-2011)
Please Note: An amendment, 0080-2011, to the Interim Control by-law was passed by Council on March 30, 2011.
---
NEW Building By-law - 0029-2011 (includes Fees Schedule)
On February 23rd, 2011, Council passed a new Building By-law under authority granted by the Province in the Building Code Act. A Corporate Report and the By-law was reviewed at a public meeting held on January 23rd, 2011. The new By-law sets out the administration of the acceptance, issuance and cancellation of Building Permits. The by-law also sets out a fee schedule for payment of fees, penalties and refunds. Please click the link below to review the contents of the By-law.
City of Mississauga's Building By-law (0029-2011)