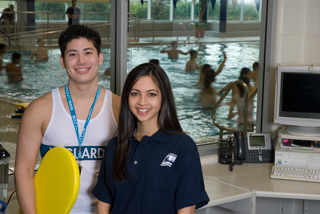 Career Opportunities
City of Mississauga employees are a motivated, respected team of talented professionals who provide a wide range of quality programs and services to the residents of Mississauga. This City sets high standards for customer service and strives to continue to be a leader in municipal government.
Our employees build and maintain positive relationships based on trust, respect, honesty and integrity to ensure Mississauga residents have a safe and healthy community to live, work and play in.
The City of Mississauga offers many rewarding career opportunities in a number of different fields. Our organization offers a highly attractive total compensation package, including competitive salary, excellent benefits and a great work environment, which provides excellent opportunities for professional growth.

If you would like to be a part of a team with years of proven success, please view our current employment opportunities.