Golf Instruction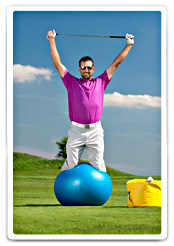 Welcome to the Academy at Braeben
A Canadian leader in golf coaching and junior development

It is with pleasure that I welcome all of you back for another exciting season. As a team we have worked extremely hard in putting together a variety of coaching packages suitable for any golfer. We have further solidified ourself as Ontario's Premier golf academy by winning the GAO's Coaching facility of the year award for 2011, and by adding the Trackman 3 offering all of you a PGA Tour Experience. The Academy also continues to lead the way in Junior golf development as a GAO Golf Development Center. I hope to see you all soon, and we look forward to offering you an unbelievable golf learning experience.

Swing Easy!


Bradlee Ryall, CPGA
Director of Instruction
The Academy at BraeBen

For all membership inquiries, or lesson bookings, please contact the Academy at BraeBen at 905-615-4653 (2989) or e-mail us at academy.instruction@mississauga.ca


BraeBen wins Facility of the Year at the GAO Coaches Awards for growing the game of golf
BraeBen Golf Course has been chosen as this year's Ontario Golf Coach Awards - Facility of the Year. BraeBen exceeds the eligibility and selection criteria as a shining example of championing an athlete-centered delivery system consistent with long-term player development, as they make a significant contribution to coach and youth development in their community. The awards are presented during the Ontario Golf Coaches Summit during a banquet dinner on Wednesday March 28th.


Trackman 3 PGA Tour Experience
A staple on professional tours, with leading educators, club fitters, manufacturers and players, TrackMan 3 is the industry standard for accuracy, reliability and ease of use and can take your game to the next level. The Braeben Academy is proud to be one of only facilities in Canada to have this type of technology and provide this PGA Tour experience.


Book A Golf Lesson



2013 Programs and Pricing



Juniors at BraeBen



Lesson Registration Form



Instructor Bios