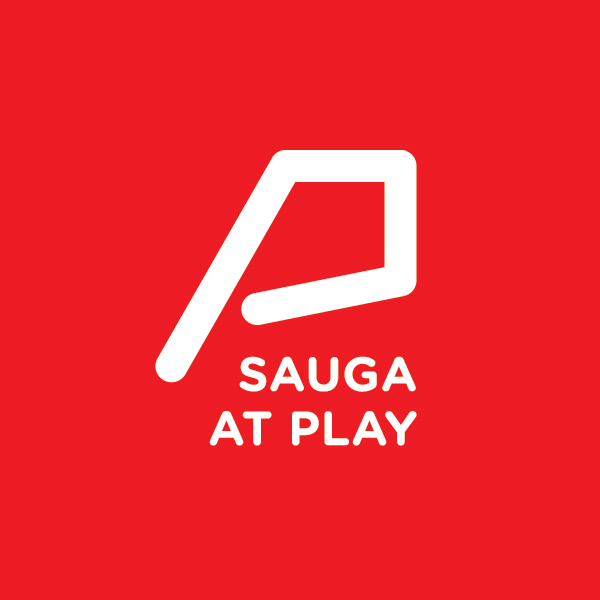 Sauga At Play was introduced in 2006 supported by Walmart. Sauga At Play offers free, drop in activities geared for youth 10 - 18 years of age across Mississauga at all city operated community centres and select school locations.
Sauga At Play activities operate throughout the school year 5 days a week after school and in some centres over the lunch period. Our staff provide a safe, fun, youth friendly environment that support the 5 C's of youth development - Competence, Connection, Confidence, Caring and Character. Whether you are playing basketball in the gym, joining in a cypher or just hanging out in the lobby chill zone, Sauga At Play is where youth choose to be!
At Play options include a range of recreation, sport, arts, dance, youth activism, volunteerism, social and leadership opportunities
At Play is inclusive and proactively sensitive to all youth regardless of socio-economic background
At Play supports positive youth development
At Play connects youth to positive, caring adult mentors
At Play connects with other partners in the community and businesses to provide the best menu of opportunities for youth play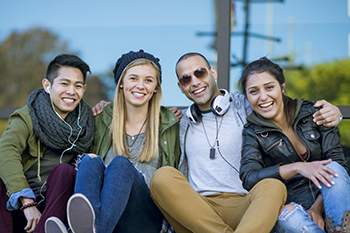 Check out the calendar of sauga at play activities city wide
Sauga At Play also provides volunteer opportunities and part time employment for dynamic youth leaders and mentors, job postings can be viewed here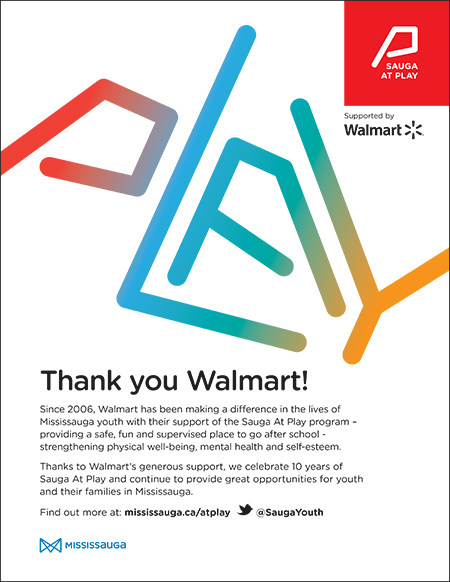 We are honoured and congratulate our friends at Walmart who continue to be proud supporters of the Sauga At Play program for over 10 years!