Welcome to Benares Historic House
1507 Clarkson Road North, Mississauga
Step back into the era of the early 1900's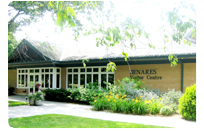 With more than 160 years of history, this exquisite estate was home to four generations of the Harris and Sayers families. Feel the warmth and pride of workmanship in this home which has been restored to its quiet elegance of the early 20th century.
Begin your tour at the Visitor Centre. Explore the interpretive gallery; become acquainted with previous generations of the family and discover how Benares came to be.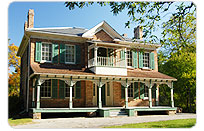 A short walk through the picturesque park-like setting brings you to the Harris family's Georgian style home, filled top to bottom with original family possessions. The Benares Historic House is owned and operated by the City of Mississauga, Community Services Department.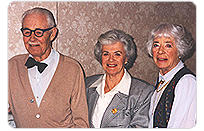 Benares and most of its contents were donated by the three great grandchildren of Captain Harris -- Geoffrey Harris Sayers, Dora Sayers Caro and Barbara Sayers Larson to the Ontario Heritage Foundation in 1968. It was restored and fully furnished with Harris Family items and opened to the public as Mississauga's newest museum in 1995. Part of what makes Benares so unique is that over 95% of the artifacts in the house are original to the Harris family and this home.



Read more about Benares Historic House click here

Contents:
Why is it called Benares?
Early History of the House
Harris Family Tree
Mazo de la Roche
In 1927, Mazo de la Roche (1879-1961), who had been living on what was part of the original Benares estate, wrote a total of sixteen novels based on the trials and tribulations of the fictional Whiteoaks family of Jalna and won the Atlantic Monthly magazine $10,000 prize for fiction with her novel, "Jalna". read more or go to www.mazo.ca for more information.

Mazo - Parks Canada Brochure


'Discover Benares Historic House' DVD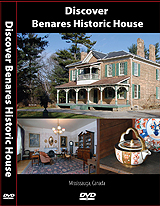 Officially launched in July 2010, the Benares DVD Project, received the prestigious Ontario Museums Association Award of Excellence in October! The project has expanded public access and enhanced the visitor experience of Benares Historic House.

Details