The City of Mississauga celebrates "June is Recreation and Parks Month"
The purpose of June is Recreation and Parks Month is to celebrate the important benefits of recreation and parks to individuals, families, neighbourhoods and communities within Ontario.
Find out what the Mississauga Recreation and Parks are doing to celebrate and engage residents in healthy activity during the month of June.
Celebrate Seniors' Month this June. Visit mississauga.ca/olderadults
Find Parks and check out the many outdoor features provided to keep you and your family active.
Benefits of Recreation and Parks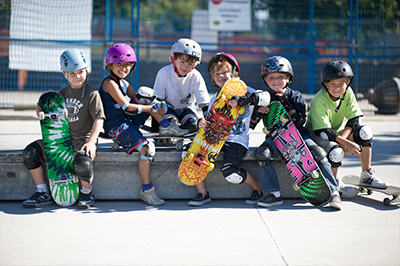 Important for personal health

Helps people live longer
Extends independent living for seniors
Reduces the risk of coronary heart disease and stroke

Key to human development

Healthy development of our children and youth
Adult leisure learning possibilities

Improves quality of life

Builds self-esteem and positive self-image
Enhances quality of life - for individuals, families and communities
Fosters independent living for those with a disability

Builds strong families and healthy communities
Reduces health care and social service costs
Attracts businesses and tourism to the community
Green spaces protect habitat and improves air quality
Looking for fun and exciting recreation programs like swimming, playing sports, art and music classes, adventure camps and more? Visit www. activemississauga.ca and find a variety of registration and drop in programs
Learn more about Ontario's June is Recreation and Parks Month and see how different communities in Ontario are celebrating this initiative.