HEAT ALERT
Due to the extremely hot weather forecasted for the GTA, the City of Mississauga has issued a Heat Alert. Check out our home page for more information.
HEAT ALERT
Due to the extremely hot weather forecasted for the GTA, the City of Mississauga has issued a Heat Alert. Check out our home page for more information.

The Lions Club of Credit Valley Outdoor Pool (formerly Port Credit) will be open to the public for a Fun Swim from 4pm - 7pm this evening, weather permitting. For more info or to confirm pool times, please contact 905-615-4840.

FACILITY REOPENED
The Warren Marshall Arena & Ron Searle Arena at Carmen Corbasson Community Centre (CC) will re-open on January 3, 2014 following mechanical equipment repair. Programs, leagues and rentals as well as fun skates will resume as scheduled. For more information on this facility, please visit the Carmen Corbasson CC webpage . Thank you for your understanding.

EXTREME COLD WEATHER ALERT
An extreme cold weather alert is currently in effect for the City of Mississauga.
Find locations and tips on how to keep warm here.
Sports/Athletics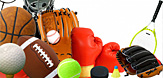 As a place where people chose to live, work and play, sport is an essential part of life in Mississauga. With our sports partners, we operate more than 600 sports facilities and provide a large variety of sports programs for all ages including a wide range of choice based on ability, from recreational play to high-performance competition.
Our incredible line-up of sports and athletics programs includes:
Basketball
Martial Arts: Aikido, Jiu Jitsu, Karate,
Kung Fu, Tae Kwon Do
Classical Sports: Archery, Fencing
Racquet Sports: Badminton, Tennis
Cricket
Skating
Dodgeball
Soccer
Football
Volleyball
Dodgeball
Soccer
Football
Volleyball
Golf
Wheel Sports: Skateboarding, BMX and
Mountain Biking, Inline Skating
Hockey (Ice and Floor)
Wrestling
Our sports programming provides flexible and inexpensive opportunities such as drop-in sports activities, registered programs, camps and leagues-all offered year round. And we've partnered with local organizations to provide you with even more sports to choose from, including martial arts, badminton, tennis, squash, sailing, kayaking, canoeing, basketball, ball hockey, gymnastics, cheerleading, golf, archery, fencing and rowing.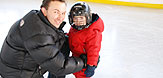 No matter what your age or skill level, our skating lessons and programs are designed for the beginning skater to the experienced. Our hockey development programs focus on skills improvement for the casual player to the competitive. Hit the ice year 'round with a program that's just right for you.
Sport Leagues
Affordably priced with plenty of locations and sports to choose from including:
Soccer
Hockey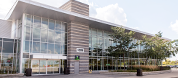 Paramount Fine Foods Centre is comprised of a 5,400-seat spectator arena, a three ice pad community arena, indoor regulation soccer field, triple gymnasium, gymnastics centre, fitness centre and outdoor sports fields. Iceland is a state-of-the-art, four-pad ice complex. Iceland offers amenities including an Olympic-sized ice surface with seating capacity of 1,200, and three recreational-sized ice rinks with seating. The parkland surrounding Iceland includes a skateboard park and two artificial sports fields.
Many of our youth and adult sport leagues play at the Field House and offers youth and adult sport leagues including ice hockey, indoor soccer, dodgeball, and flag football. Click here for more information on the Mississauga Sport Leagues (MSL).
Registered Sport Providers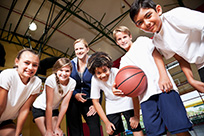 There are a variety of not-for-profit sport organizations that are a part of the City's Community Registry program. Find the Mississauga registered sport provider that you are looking for:

Learn More
Use our interactive map to locate our outdoor amenities.

Learn More

Check the status of our sports fields.

Learn More

Locate our facilities by program type.

Learn More

There are a number of excellent sport facilities in Mississauga for you to host your

Learn More

Everyone should be able to participate in sport and recreation as it provides opportunities to have fun, learn new skills, be physically active and meet new people.

Learn More

Mississauga¿s Tourism and Sport group can work with you in planning for accommodations, bid development, endorsements, marketing, transportation, venues, volunteers, and more.

Learn More

Sports and physical activity play an important role in our children's healthy growth and development.

Canadian Sport for Life

Contact Us

City of Mississauga Contact Directory

Community Services (Rentals, Registration) - 905-615-4100
Corporate Services (Information, Maintenance, Licensing, Enforcement) - 3-1-1 or 905-615-4311
Corporate Security - 905-615-3200 x5040