Sign permits
Keeping the City of Mississauga clean and litter free of unwanted signage and advertising is always a concern to our residents. To ensure that unwanted signs are not posted everywhere, Mississauga City Council enacted a Sign By-law to regulate the types of signs permitted.
All signs in the City of Mississauga must comply with Sign By-law 00054-2002.
This by-law regulates such things as where signs are permitted in the city, sign location on a property, size of a sign, setbacks to property lines, etc.
It is a joint responsibility between the property owner/business owner to ensure a sign permit is obtained and ensure that signs are in compliance with the by-law at all times.
Signs are only permitted for business uses that have been approved by a Zoning Certificate of Occupancy. Click here for more information.
The majority of signs require a sign permit application. By reviewing signs before they are installed, the City of Mississauga can ensure the proposed sign is in compliance with the OBC and Mississauga Sign By-law.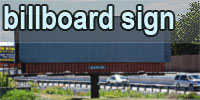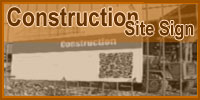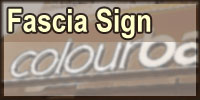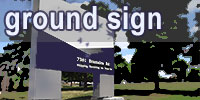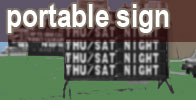 How to apply
Permanent sign applications must be submitted online using ePlans.
Portable sign applications can be applied for in person on online using eSigns.
Fees
Sign application fees are made up of two components:
For a total minimum fee of $378.
Refer to amounts specified in current fee schedule. Sign fees can be found on pages # 9 and 10.
*Prices are subject to change.
Required drawings and documents
Please refer to the Sign Application Required Drawings and Documents here.
How to apply for a sign variance
Please refer to the How to Apply for a Sign Variance & Sign Variance Process guide here.
How long will it take?
It usually takes about 6-8 weeks to obtain a sign permit. The first department review will be conducted within 10 business days of application creation.
Inspections
Sign inspections must be scheduled at the following stages:
Fascia sign:
upon installation of the sign
Ground sign:
readiness to construct footings

upon installation of sign
To schedule an inspections visit, click here.
Enforcement and penalties
The City may immediately remove any signs that are erected or displayed in contravention of the Sign By-law or if they cause a safety hazard. A person who contravenes any portion of the Sign By-law is guilty of an offence and may be liable to a fine of not more than $5,000, exclusive of costs.
For more detail regarding the enforcement process, please refer to the Sign By-law, as amended.