Lakeshore Connecting Communities
Thank you to all of the residents who attended our public meetings and shared their ideas for developing a transportation vision for Lakeshore Road. We were very happy with the attendance and everyone gave us many great things to think about.
Public meetings were held:
November 1: Mississauga Senior's Centre, 1389 Cawthra Road
November 7: Clarke Hall, 161 Lakeshore Road West
November 8: Chartwell Baptist Church, 1880 Lakeshore Road West
Residents and community stakeholders participated in interactive discussions with the Project Team at three information stations. Attendees were able to view displays and share ideas on options for improving how people get around – including: walking, cycling, transit and driving.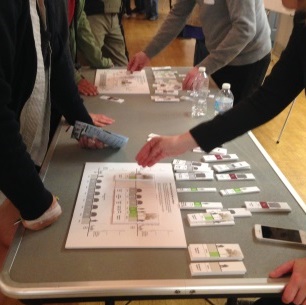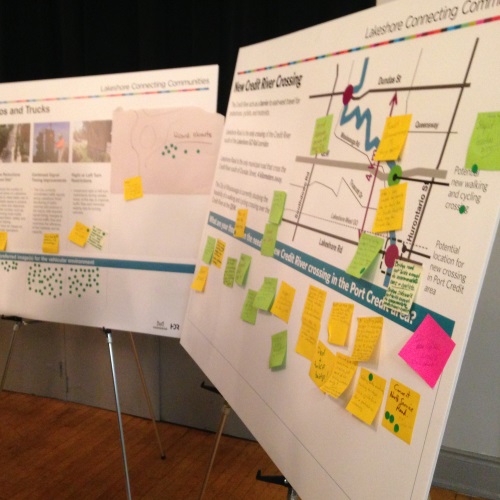 Comments were shared using post-it notes, chart paper and stickers to leave comments and show preferences for different proposals. There were also written comment forms so anyone at a meeting could give longer feedback.
Want to look at the materials shared at the meeting and see a summary of the comments and feedback we received?
Head over to the study materials section to see what was shared.
All feedback from the meetings and comments that were received up to December 9, 2016 is included in the public consultation feedback reports also found on the Study Materials tab.