1 Port Street East Proposed Marina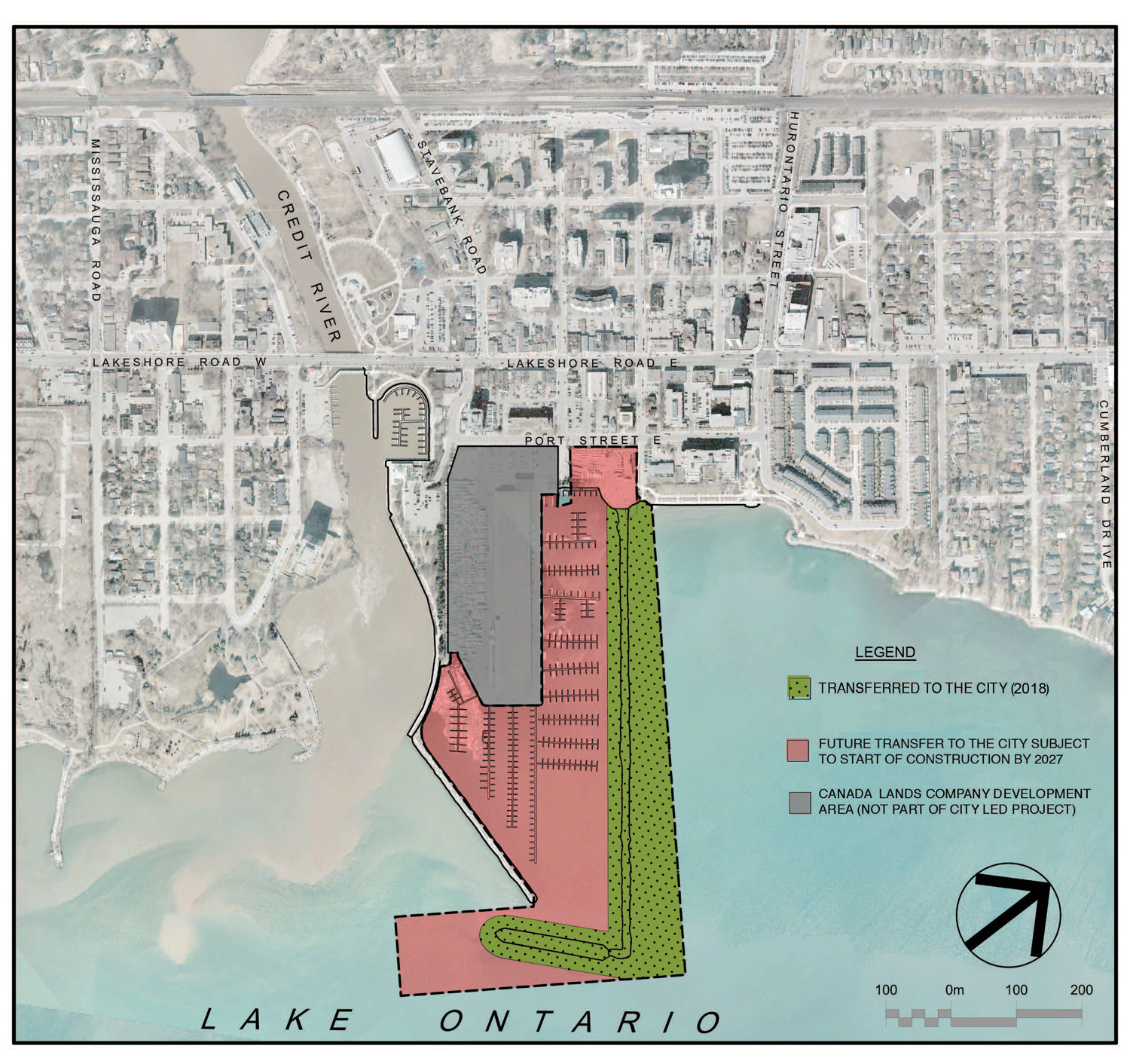 The City of Mississauga is underway with an environmental assessment under the Environmental Assessment Act for the 1 Port Street East Proposed Marina Project. The environmental assessment will study proposed expanded land base for additional waterfront parkland and examine marina alternatives for this site.
This project is a key element of the Inspiration Port Credit Charting the Future Course Master Plan. The 1 Port Street East Proposed Marina Project is intended to help fulfill the Master Plan vision "to ensure that an iconic and vibrant mixed-use waterfront neighbourhood and destination with a full service marina is developed at the 1 Port Street East Site". The project provides an opportunity to:
Enable the continuation of the site's historic marina function, which is key to the cultural identity of the Port Credit community;
Support marina and other business activity, for the benefit of the City and its residents;
Create new waterfront parkland with safe public access;
Allow for improved aquatic and terrestrial habitat.
The first step of the process is the preparation of a Terms of Reference. The Terms of Reference will set out the City's framework and work plan for addressing the Environmental Assessment Act requirements when preparing the Individual Environmental Assessment, including such things as the alternatives that will be considered and the public consultation activities that will be carried out.
If approved by the Minister of Environment, Conservation and Parks, the Terms of Reference will provide the framework for the preparation of the Individual Environmental Assessment and will build upon all of the background work already completed for this site.
Members of the public, agencies, Indigenous Communities and other interested persons are encouraged to actively participate in the environmental assessment process by attending consultation events or contacting staff directly with comments or questions. Consultation opportunities are planned throughout the environmental assessment process and will be advertised on this project website, in local papers and by direct email to those on the mailing list.
Public Information Centre #1
DATE: Thursday, July 18, 2019
TIME: Open House 4:00 p.m. - 8:00 p.m., Presentation 6:30 p.m.
LOCATION: Clarke Memorial Hall, 161 Lakeshore Road West, Mississauga
Public Information Centre #2
DATE: Wednesday, January 29, 2020
TIME: Open House 4:00 p.m. - 8:00 p.m., Presentation 6:30 p.m.
LOCATION: Port Credit Legion, 35 Front Street North, Mississauga
Please submit your comments on the draft Terms of Reference by February 17, 2020. In addition to the website, the draft Terms of Reference is available at the following locations:
Port Credit Library, 20 Lakeshore Rd E, Mississauga
City of Mississauga Clerk's Office, 300 City Centre Dr, 2nd Floor, Mississauga
Project Updates
Project Contact
If you have any comments or questions about this project or require additional information, please contact the project manager:
Beata Palka, M.Pl., RPP
Planner, Park Planning
City of Mississauga
201 City Centre Dr, 9F
Mississauga, ON L5B 2T4
905-615-3200 ext. 4221
1portstreeteast@mississauga.ca
Related Links