We offer rental spaces across the city for meetings, social events, parties, sporting events, training sessions and so much more. Our places can accommodate small events to large events in an array of configurations. If you can think it, we can do it.
A variety of different locations and facilities to suit any occasion:
The City of Mississauga is a name that you can trust with a strong reputation, so you know that our centres and venues will be here for the years to come.
Already know which facility you want to rent? Simply click on the Facility Rental location listed on the left side of this page for the room types available at each centre.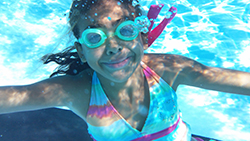 Our arenas and pools are available to rent for extra ice and swim time or social events. Summer or winter, why not enjoy the pool or arena and have a swimming or skating party? Parties can be coordinated with your private rental. Our arenas and pools have adjoining party rooms that can be used to continue the celebrations.
For rental bookings call 905-615-4100, Rent Ice Online or complete a Facility Rental Request Form.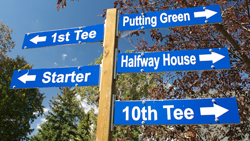 Ask us how we can make your golf tournament, social event, corporate meeting or wedding a special one. From tee time to dinner time we customize every event to suit our client's requests. Call 905-615-4653 or click here for more information.
Our rentals include more than just rooms, think beyond the walls and see what our special interest venues like museums, parks, lobbies and Meadowvale Theatre can offer for events as unique as you are.
Museums - Historic Sites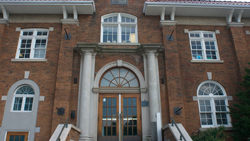 The Museums of Mississauga facilities and grounds are available for rental. Bradley Museum offers a secluded location for meetings, social events and corporate barbecues. Benares Historic House and the Leslie Log House provide space for meeting, socials and indoor or outdoor wedding photography. mississauga.ca/museums 905-615-4100
Performance and Rehearsal Spaces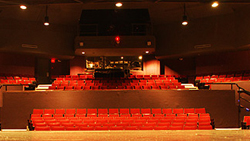 Many theatrical productions and concerts are staged at our theatres every year, but we are also a venue for many non-theatrical events. For such events we can rent our theatre, lobby and rehearsal halls as separate venues, or as a package. Ask us about our spaces at Clark Hall, Meadowvale Theatre and Erindale at 905-615-4100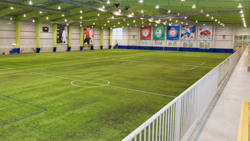 Gymnasium rentals are available for a variety of sports such as basketball, volleyball, badminton or large scale events and tournaments. We can customize our spaces to suit your trade show, tournament or event. Let our Customer Service Centre help find the right space for you at 905-615-4100.
Hershey Centre
The Hershey Centre is a sport and entertainment complex featuring a 5,400 seat arena, 3 community rinks, 27 private suites and the Club Lounge. 905-502-9100 mississauga.ca/hersheycentre
For Sports Fields rentals information, click here.

To complete our Sports Facility Rental Form, click here.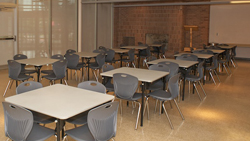 Whether you're looking for a place to host a meeting, training session or a social event, we've got just the room for you. Our community facilities offer informal meeting rooms for 10 - 450 guests. We will work with you on your room set up, supplies, audio visual equipment and so much more to make sure your meeting or event runs smoothly. Remember to review our Check list, Services and Supplies, Terms and Conditions, Municipal Alcohol Policy and Liability Insurance before your event day.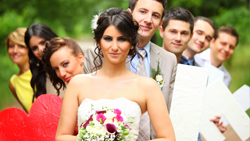 City of Mississauga parks are available to rent for special events, wedding receptions, corporate functions and family celebrations. Our beautiful park settings are available for your professional photography and wedding ceremony needs. All group photography must reserve and pay a fee to obtain a park permit. Reservations can be made 10 months in advance on a first come first served basis (for Mississauga residents only). A permit will reserve a 90 minute block of time, which includes arrival, photographs and departure from the park. Parking may be limited at some locations.

Click here for park rental details and a list of our available parks.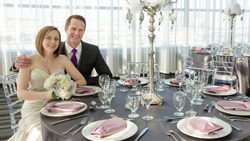 Looking for a premium venue for your special event? We would love to host you at one of our four banquet facilities. Choose from 12 story downtown panoramic views, a historic waterfront estate or the serene greens of our golf courses. Click here for photos, menus and contact information.
---
Facility rentals are classified into weekday and weekend bookings and rates are based on the type of room required and time of day selected. All facility rentals are based on rates that have been approved by City Council.
To request rates and availability of the space you would like to rent, contact our Customer Service representatives at 905-615-4100 or complete an online Facility Rental Request Form.
You can also book your rental in person at:

City of Mississauga
Customer Service Centre, Recreation and Parks
301 Burnhamthorpe Road West, Mississauga
(Ground Floor of the Central Library)


Hours of Operation:
Monday to Friday, 8:30 am to 4:30 pm
905-615-4100
Our team members are on site to help make your events run as smoothly as possible. Print our convenient check list of 'to do' items two weeks prior to your rental date to confirm every detail is taken care of for your event. (Click Here)
What do you need to bring, and what do we provide? Find out what Services and Supplies we offer at our facilities. We have required and optional supplies to purchase, to make sure our facility rental meets your requirements.
Find out more information on use of music, service of alcohol, liability insurance, smoking and our payment terms and conditions for your rental by clicking here.
Click here for Frequently Asked Questions and the Forms you will need to complete in order to serve alcohol at your event.
Find out details on your insurance requirements, user insurance rates, how to purchase insurance and how we can help.