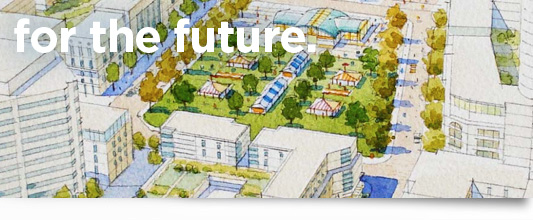 The Downtown21 Master Plan sets out a vision for creating a more vibrant downtown in Mississauga
That means downtown Mississauga will have great walkable streets to shop or visit restaurants and outdoor cafes. It will have great places like public squares, parks and outdoor markets, with an entertainment district and a range of venues to experience the arts and culture that our diverse city has to offer. All this will be available to both residents, as well as people who come to work downtown. Getting downtown will be easier - an expanded network of bike paths and improved transit will move you in and around the city while providing the sustainable connections that employees and businesses need across the Greater Toronto Area.
6 guiding principles of the Master Plan
The Downtown21 process has defined a set of guiding principles that drive the plan, future policy decisions and implementation strategies.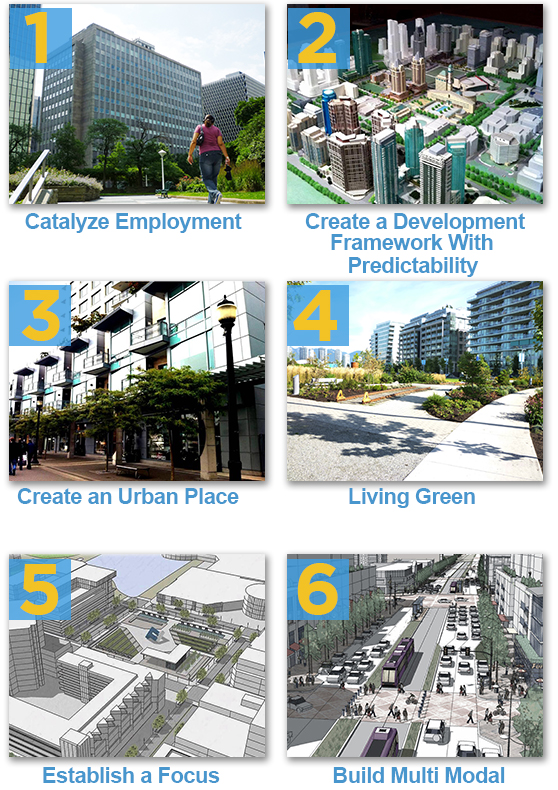 The Master Plan outlines a guide for the city to ensure everyone who has a stake in the downtown - residents, landowners and developers - has their say as a new planning framework for Downtown Mississauga is developed.