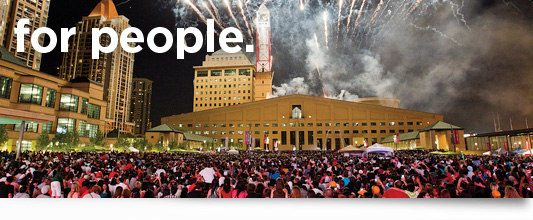 Looking for something to do at lunch, in the evening or on the weekend? Stop by Mississauga Celebration Square located outside of Mississauga City Hall in the downtown core. Mississauga Celebration Square hosts a dynamic line-up of free year-round events and festivals that showcase eclectic arts, cultural diversity, and the spirit of the city.

dining and shopping

If you love to shop this is the place for you with a large and expanding variety of shops and restaurants to choose from:
Grocery stores including seasonal farmer's market
Variety of retail and service providers
relax and reenergize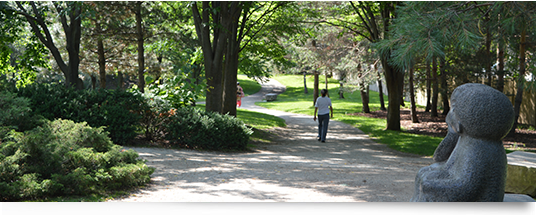 Whether it's the serene Japanese Gardens of Kariya Park, Community Commons Park or the intersecting paths that wind through Scholar's Green, there is a perfect place for you to sit down and take it all in.
Arts and Culture


(Public art titled: Contemplating Child)
Downtown Mississauga is a great location to host your next meeting, be inspired by the various creative areas and public art pieces. Come work in a primary location where we celebrate our rich diversity and cultures