The Queen Elizabeth II Jubilee Garden is located at 300 City Centre Drive and was originally named Civic Garden Park or the Rose Garden.

This garden has been part of the Civic Centre since it was originally dedicated on July 18, 1987 by The Duke and Duchess of York. Fifteen years later in October 2002, Buckingham Palace agreed to have the garden formerly named The Queen Elizabeth II Jubilee Garden in commemoration of Her Majesty The Queen's 50th Anniversary of Her Accession to The Throne.

There is 1 wheelchair accessible ramp and 2 sets of stairs leading into the garden.

Washrooms are located inside the Civic Centre and there are accessible washrooms available.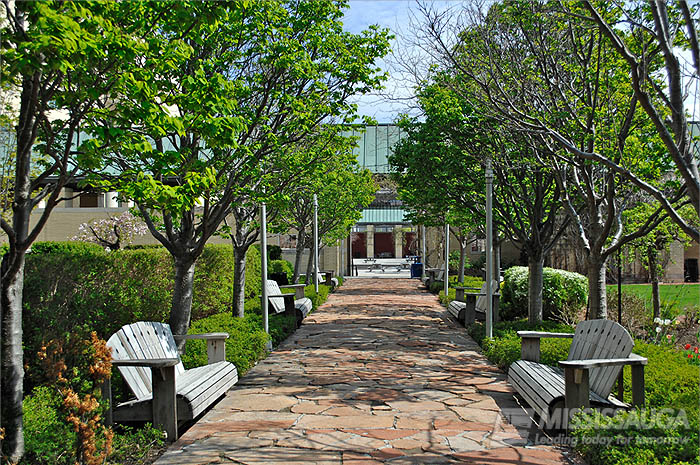 Parking is available on the street or in the underground parking lots and accessible parking spots are available.

Park Permits are required for wedding photography between Friday and Sunday with a fee in order to reserve an area on an hourly basis. For more information or to reserve park space please call the Customer Service Centre at 905-615-4100.
An extremely rare and beautiful collection of hybrid Rhododendrons, which can be found blooming from mid May to mid June.
pcomapp02:8854