Remember 11-11
Why Remember 11-11?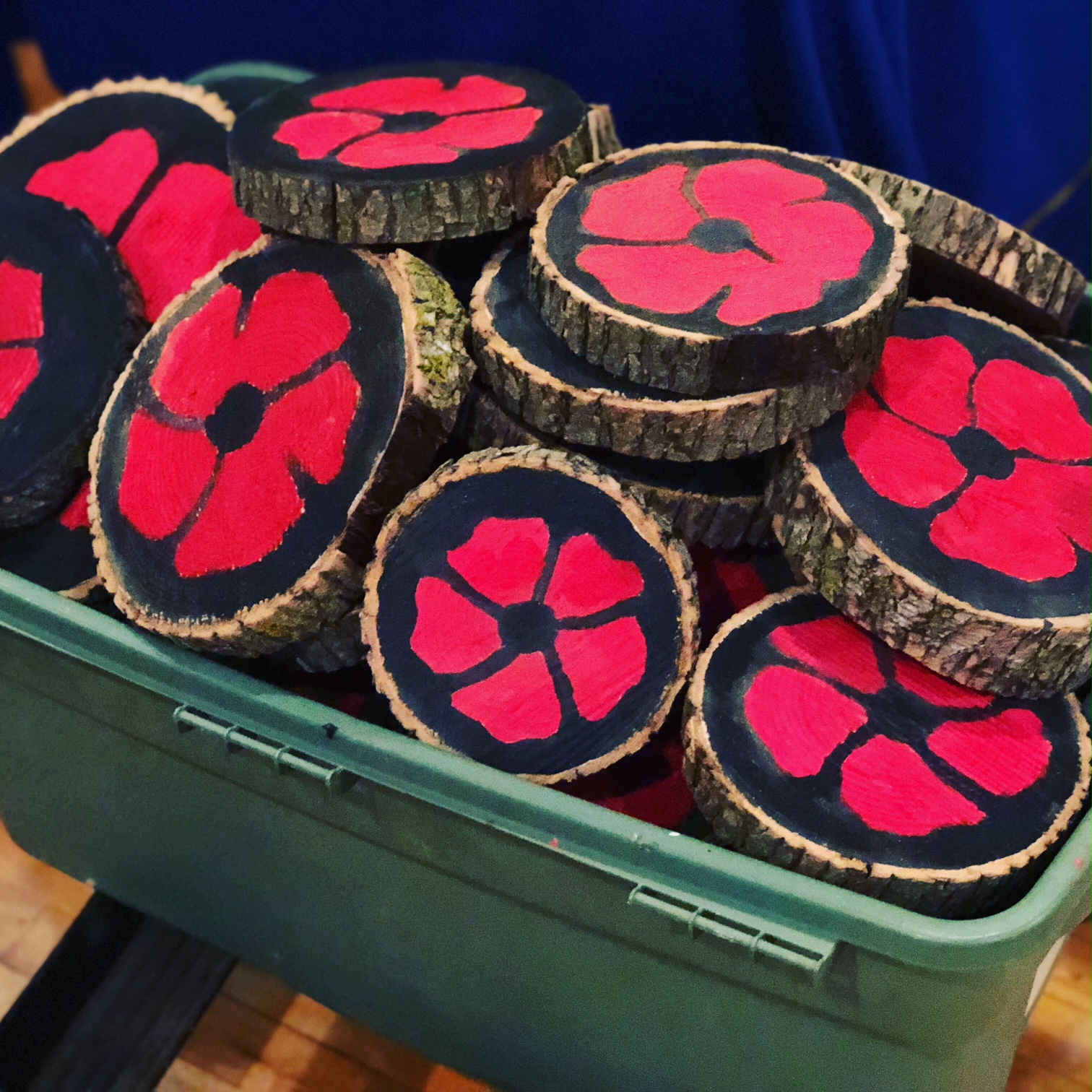 This year, Remembrance Day, November 11, will mark the centennial anniversary of the end of World War I. To commemorate this occasion, Parks & Forestry is engaging the community in a yearlong project with the goal of painting a minimum of 1,111 wooden poppies by Remembrance Day.
The poppies will be painted on wood from ash trees that fell victim to the Emerald Ash Borer at community events throughout the year.
On Remembrance Day, the poppies will be displayed altogether as one large poppy with others being left on the graves of veterans in the cemeteries and cenotaphs managed by Parks & Forestry before being chipped and recycled in the City's parks and trails system at the conclusion of the project.
The final large poppy will be on display November 9-11, 2018 (subject to weather conditions) at Mississauga Celebration Square, 300 City Centre Dr.
Project Update
The project has exceeded initial expectations and has included the participation of over 3,000 volunteers. It is estimated that the project will divert 3-4 cubic metres of wood from landfills and capture 3-4 tonnes of carbon dioxide from the atmosphere.
How can I participate?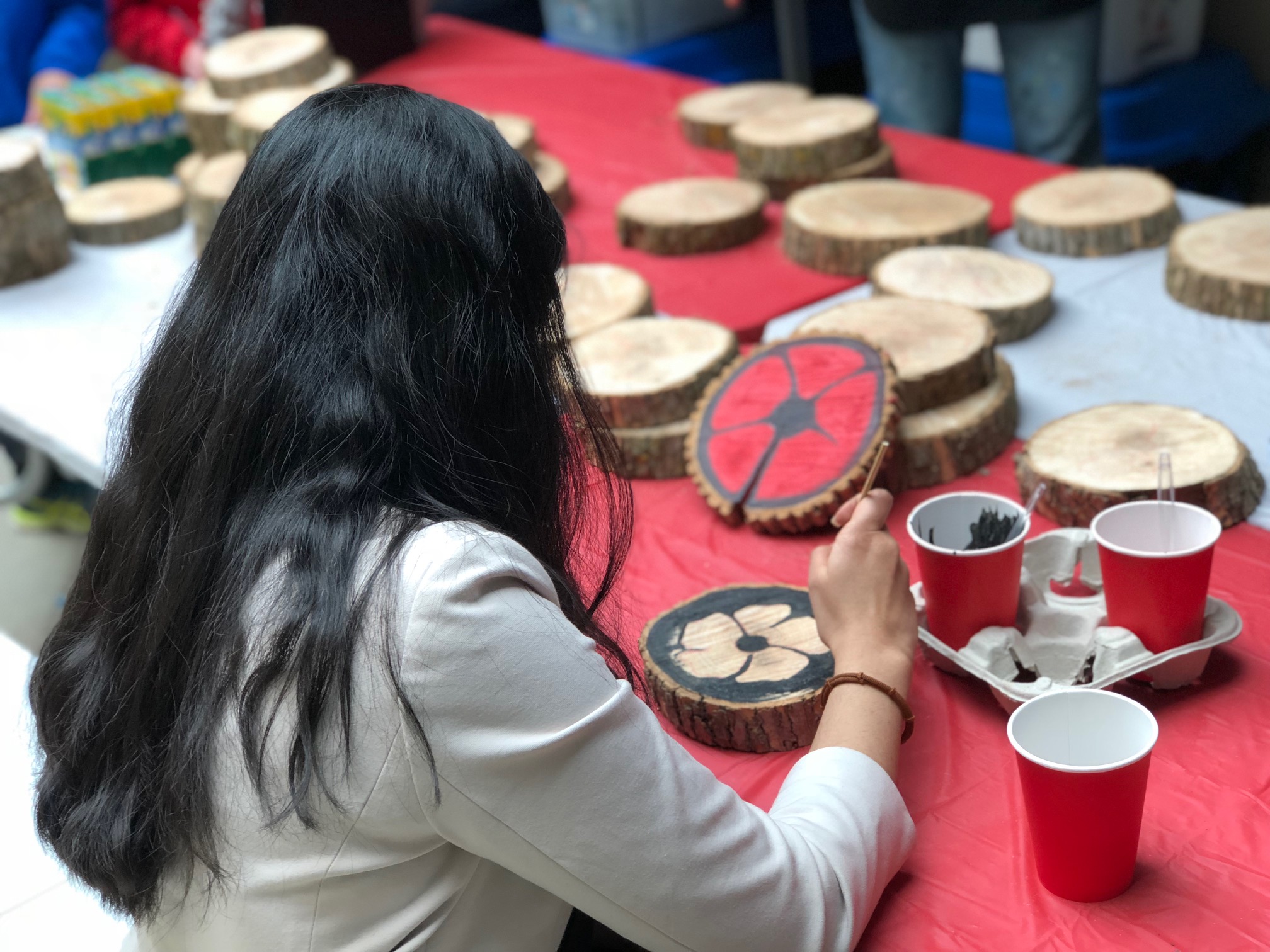 Our Parks & Forestry team has been participating in various events around Mississauga to allow for the public to participate in this community project. If you haven't painted a poppy yet, please come by and join us for our last public painting event:
October 28 (1 p.m. - 4 p.m.)
Johnny Bower Rink Dedication
Meadowvale Four Rinks (Rink 1)
2160 Torquay Mews
Thanks to the overwhelming support of the residents and groups who have participated in this project.
The POPPY DESIGN is a registered trademark of The Royal Canadian Legion, Dominion Command and is used under licence.