Remember 11-11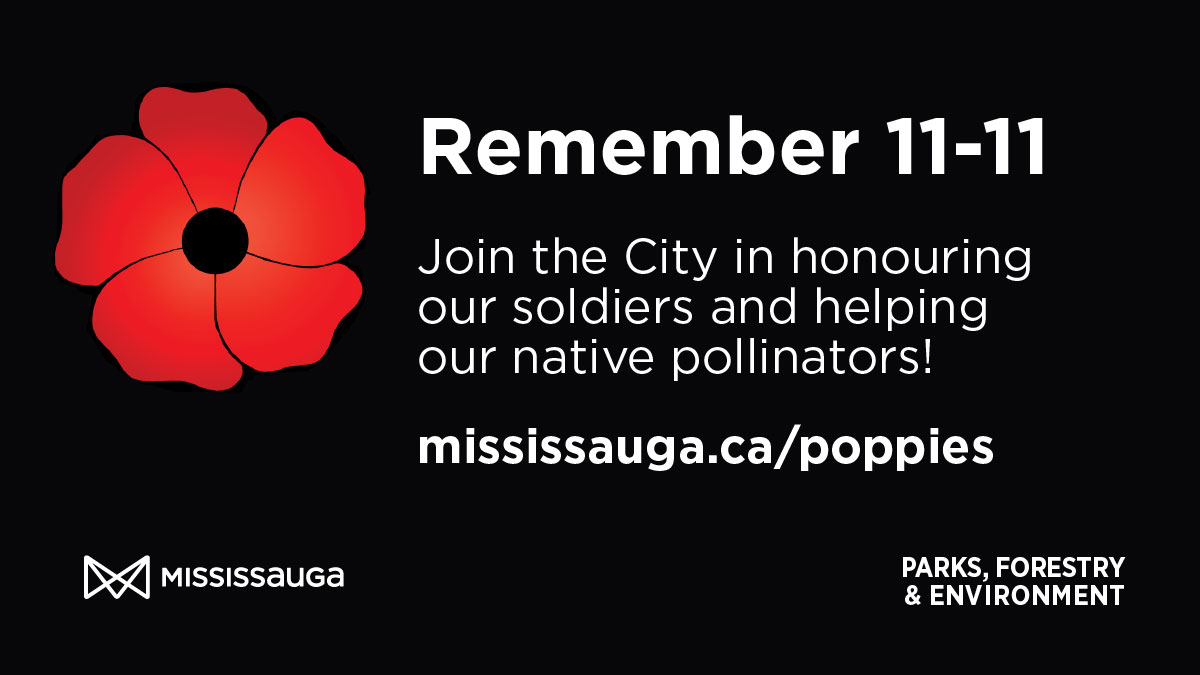 Why Remember 11-11?
Remembrance Day, November 11, is a day of observance to honour and remember those soldiers who served and sacrificed for Canada. Building on the success of last year's painted wooden poppy project, the City's Parks, Forestry & Environment Division plans to continue to engage the community in a project with the goal of constructing a minimum of 1,111 poppies out of wildflower seed balls in an effort to also support our native pollinators. The seed balls will be created by residents and community groups at events throughout the year.
The poppy seed balls will be laid as a collective display November 9-12, 2019, at Celebration Square, before being used in our natural areas to promote the growth of our native wildflowers and provide habitat for pollinators.
What are seed balls?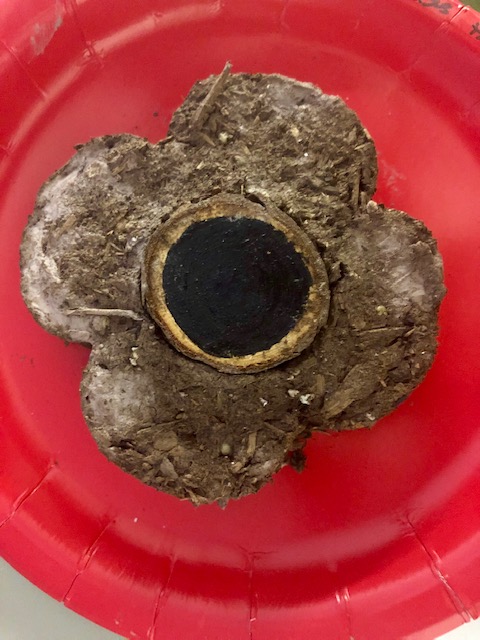 Seed balls (also known as seed bombs or earth balls) consist of a variety of different seeds rolled within a ball of clay and soil. For the purposes of this year's Remember 11-11 project, we will be using a mix of wildflower seeds native to Southern Ontario that are known to be attractive to native pollinators. The mix includes seeds for: Brown-Eyed Susan (Rudbeckia hirta), New England Aster (Symphyotrichum novae-angliae), Sweet Ox-Eye/False Sunflower (Heliopsis helianthoides), Virginia Mountain Mint (Pycnanthemum virginianum) and Grey Headed Coneflower (Ratibida pinnata).
How can I participate?
The seed balls, approximately 3.5" in diameter and shaped to look like poppies, will be created by volunteers, guests at outreach events, community groups, schools, City staff, etc. We plan to engage residents throughout the year at various community events, leading up to Remembrance Day in November. This includes:
Pop-Up Activity, November 1 (4 p.m. - 9 p.m.) at Erin Mills Town Centre, 5100 Erin Mills Parkway
The list will be updated once additional event dates are confirmed.
Interested community groups and schools are welcome to contact us by calling 3-1-1 (905-615-4311 from outside city limits) or emailing parks.forestry@mississauga.ca.
Painted Wooden Poppy Project (2018)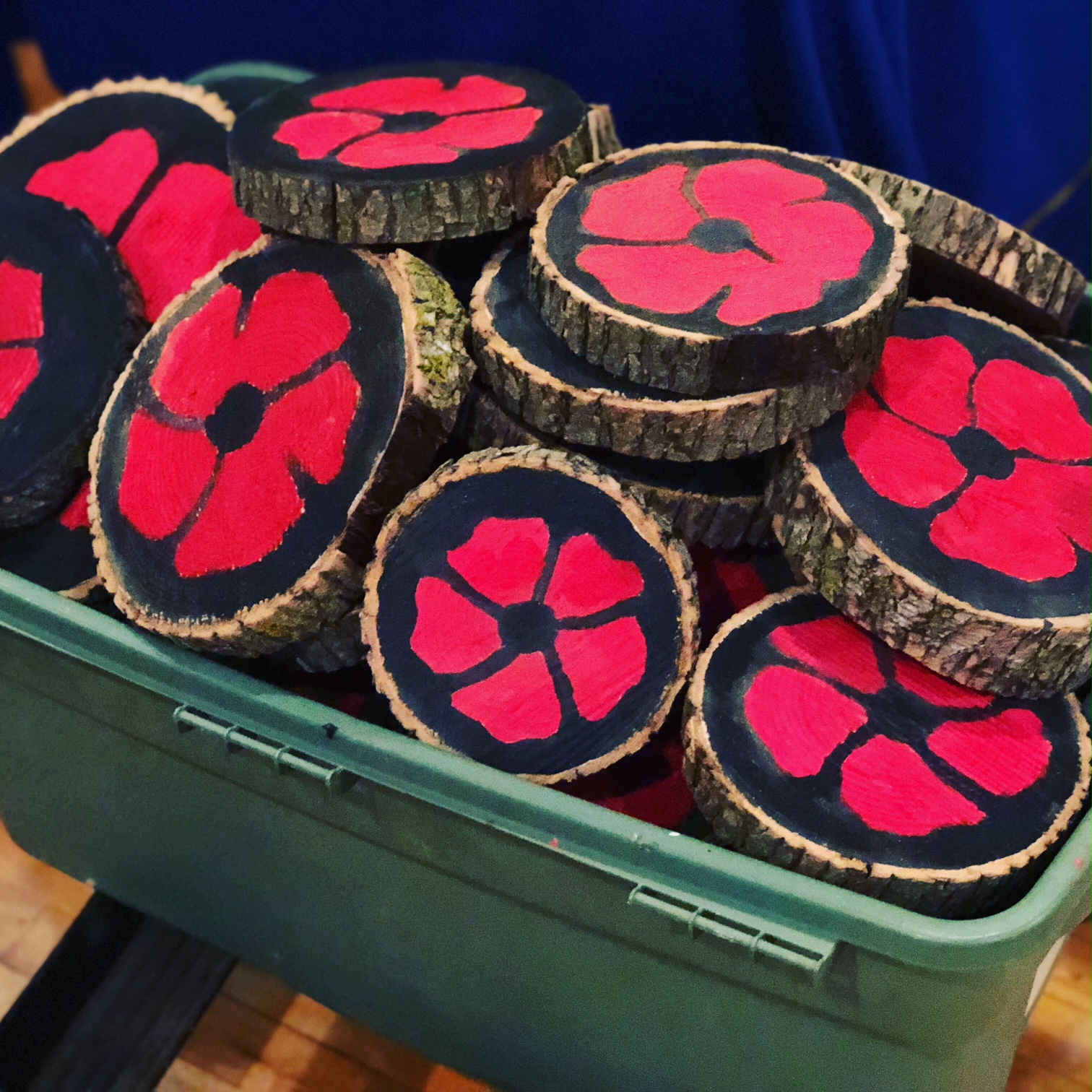 The year 2018 marked the centennial anniversary of the end of World War I. To commemorate this occasion, Parks & Forestry engaged with the community with the goal of painting a minimum of 1,111 wooden poppies by Remembrance Day.
The poppies were painted on wood from ash trees removed due to the Emerald Ash Borer at community events throughout the year.
On Remembrance Day, the poppies were displayed altogether as one large poppy with others being left on the graves of veterans in the cemeteries and cenotaphs managed by Parks & Forestry before being chipped and recycled in the City's parks and trails system at the conclusion of the project.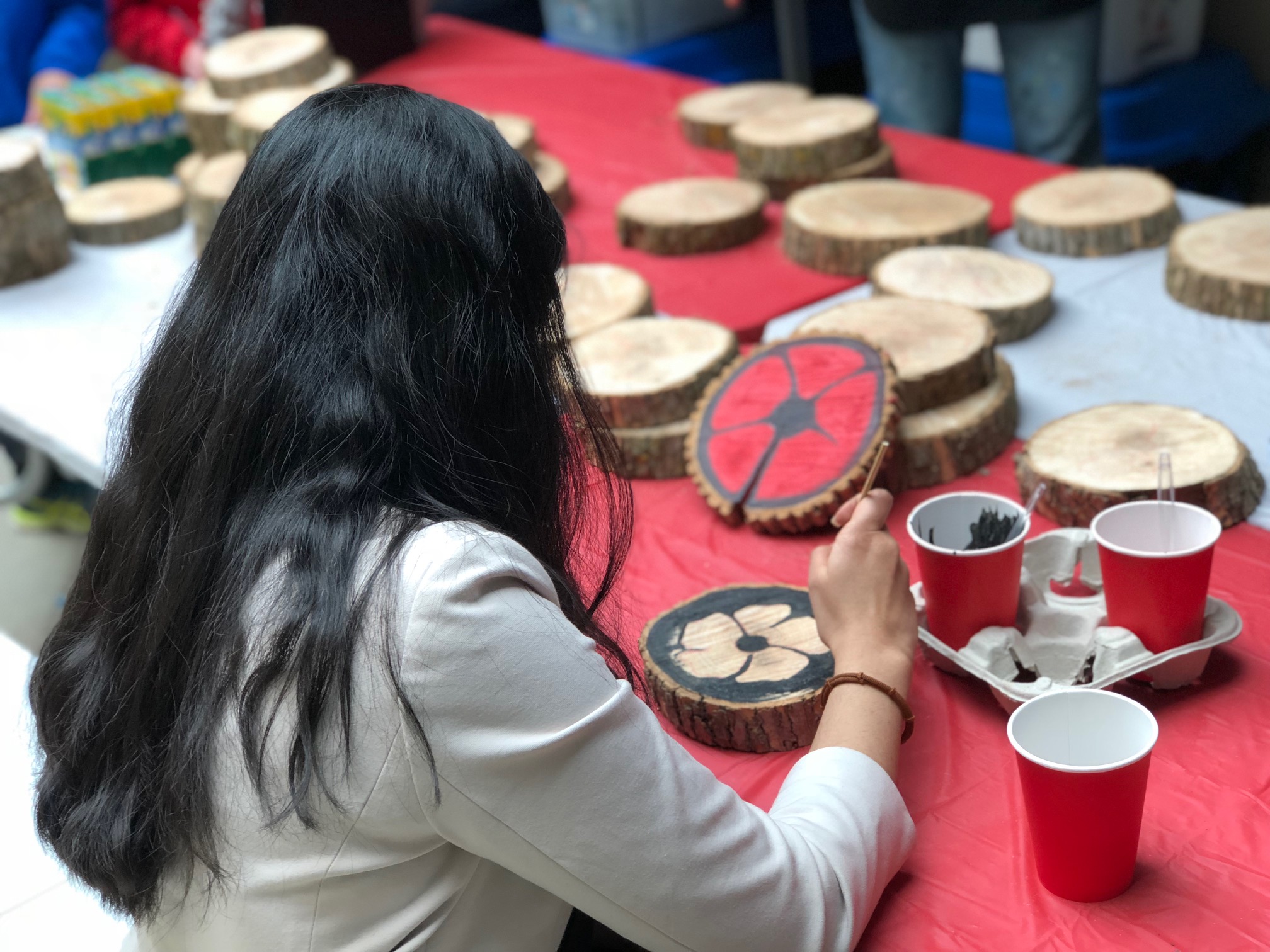 The project exceeded initial expectations and included the participation of over 3,000 volunteers. It is estimated that the project diverted 3-4 cubic metres of wood from landfills and captured 3-4 tonnes of carbon dioxide from the atmosphere.
Thanks to the overwhelming support of the residents and groups who have participated in this project.
The POPPY DESIGN is a registered trademark of The Royal Canadian Legion, Dominion Command and is used under licence.