Thanks for the hugs,
pats and love!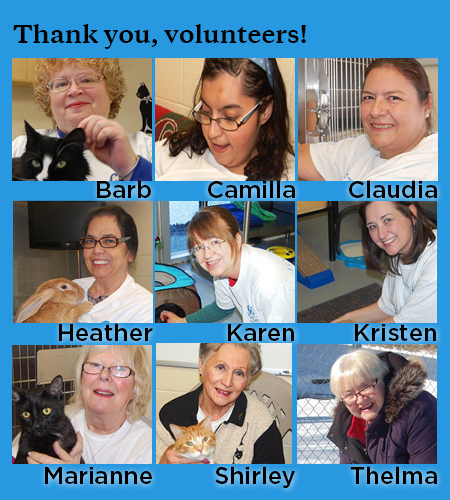 In recognition of National Volunteer Week, Animal Services would like to thank our many dedicated volunteers who spend many hours, socializing, comforting and caring for our adoption cats, dogs and small pets as well as those who foster pets in their homes while they recover from surgeries or until they are old enough to be adopted. We could not do what we do without you!
If you are interested in our volunteer or foster care programs, more information including applications is available here.
x
Pet of the Week: Calista
Calista is a very gentle podengo dog mix that came to the shelter when her owner passed away. She was originally rescued from Spain and is 10 years young.
This beautiful girl is looking for that special someone who is willing to give her a new forever home. She is a staff favourite and can be adopted for just the price of a licence.
Come down to the shelter for a visit and fall in love.
x