Thanks for the hugs,
pats and love!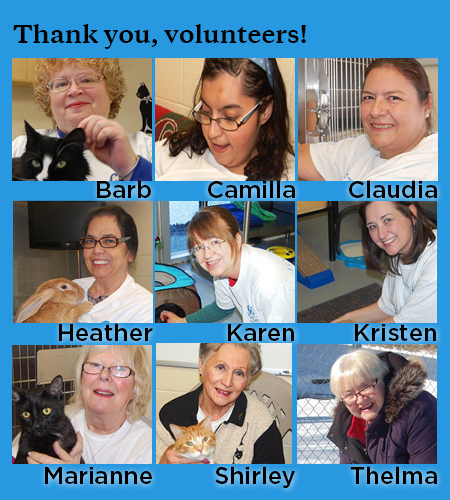 In recognition of National Volunteer Week, Animal Services would like to thank our many dedicated volunteers who spend many hours, socializing, comforting and caring for our adoption cats, dogs and small pets as well as those who foster pets in their homes while they recover from surgeries or until they are old enough to be adopted. We could not do what we do without you!
If you are interested in our volunteer or foster care programs, more information including applications is available here.
x
Pet of the Week: Buddy
Buddy came to the shelter to find a new home because of a family breakup. This friendly lab is about 6 years old and we have just had him neutered.
His previous owner stated that he WILL chase cats so he needs to be in a no kitty household. He is a big loveable boy who thinks he is a lap dog.
Come down to the shelter for a visit and fall in love. Buddy can be adopted for a reduced fee of $76.50.
x