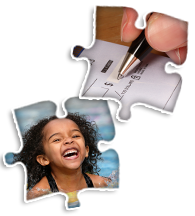 On this page you will find information on City of Mississauga Community Grant and Small Project Matching Grants Programs. Should you have any questions about these programs, please contact
grants.coordinator@mississauga.ca
.
You will also find useful links to non-city funding opportunities, in which you can apply for funding to try new things, build something new, or grow your group.
The City of Mississauga's 2018 Community Grant Program is closed. Information on the 2019 Community Grant Program will be posted Summer 2018.
The Small Project Matching Grants program is designed for Affiliated and Recognized Community Groups in good standing with the City of Mississauga's Community Group Support Program (Policy: 08-01-01) to implement new projects that make a difference within the City of Mississauga. The program provides funds for projects that will strengthen neighbourhoods, increase resident engagement and enhance opportunities for Mississauga residents to participate in neighbourhood events & activities.
The Small Project Matching Grants Program supports the City of Mississauga's strategic pillar:
Belong
- ensuing youth, older adults and new immigrants thrive. Applicants are strongly encouraged to access the Region of
Peel's Neighbourhood Information Tool
to gain insight about the types of projects that could benefit their community.
Grants from $250 to a maximum of $2,500
can be requested to support a specific new initiative that is outside of the normal range of activity for the applicant to be implemented and completed in 2018. Applicants are required to match funds requested from the City with the equivalent value of volunteer time ($14.00/hour - minimum wage) and/or other in-kind or cash contributions.
Affiliated and Recognized Community Groups can also sponsor a project for a group that is not registered under the Community Group Support Program.
The first deadline to apply for a Small Project Matching Grants Program is March 30th, 2018 at 4:30 pm.
The budget allotment for 2018 is $38,000. If the budget allotment is not reached in this first review period, the program will be re-opened and applications will be accepted and approved on a continuous basis until October 15, 2018 or until the budget allotment is reached.
How to Apply
Review the guidelines to ensure your project meets all eligibility criteria and your budget includes eligible expenses. The Guidelines contain details about the goals of the grant program and eligibility requirements.
Contact the Community Development Unit at 905-615-3200 x3407 or grants.coordinator@mississauga.ca to discuss your project idea and application criteria and to ensure that your status in the Community Group Support Policy is up to date.
Applications must be submitted online through the Community Grants Portal. As the program is only open to Affiliated and Recognized Community Groups you will be required to enter an access code in order to access the application.
Applying Again?
We encourage all Affiliated and Recognized Community Groups to apply annually to Small Project Matching Grant Program. Please remember we will only approve a project if they are
new ideas
.
For examples of Project ideas:
Neighbourhood art project
Plant a community vegetable garden
Outdoor Neighbourhood movie night
Enhance a park or playground
Street Party
Tree or flower planting
Restore a natural resource
Co-ordinate a community workshop
Organize a neighbourhood Holiday Celebration, e.g. Canada Day or Eid
Check out our
2017 Small Project Matching Grant Success Stories
(projects funded by the 2017 Small Project Matching Grant program).
There are grant opportunities for seniors & youth initiatives, sports, festivals, capital funding, heritage and culture! If you need assistance with applying for a grant or a funding opportunity contact your group Liaison at the City of Mississauga, the Community Development Unit directly at 905-896-5329 or email
community.group@mississauga.ca
.
Bell Let's Talk
Community Fund
The Bell Let's Talk Community Fund is part of Bell Let's Talk, Canada's largest corporate initiative dedicated to mental health.

The 2018 Fund will provide grants in the range of $5,000 to $25,000 to projects that improve access to mental health care, supports and services for people in Canada.
Canadian Association for the Advancement of Women and Sport and Physical Activity (CAAWS)
Since 2004, CAAWS has awarded over $100,000 in grants, impacting over 100 organizations, clubs, and individuals in Canada by supporting opportunities for girls and women in sport. With support from Sport Canada CAAWS is able to provide the Women in Sport Encouragement (WISE) Fund to 10 recipients on an annual basis, valued at $1,000 each.

The WISE Fund was created to help finance sport initiatives for girls and women and assist members of the sport community in Canada. The annual grant is primarily to support the development of women leaders and support organizations that are currently offering or creating sport programs targeted to girls and women.
Canadian Association for the Advancement of Women and Sport and Physical Activity (CAAWS)
Canadian Heritage and its portfolio organizations play a vital role in the cultural, civic and economic life of Canadians.

Apply to one of a myriad of funding programs that support culture, history, heritage, sport and official languages in Canada.

Funding Programs include:
CN EcoConnextions - From the Ground Up
CN EcoConnexions From the Ground Up will provide funding of up to $25,000 for the greening of municipal properties across Canada, especially in communities where CN operates.

Projects should address local issues and provide a means for engagement at the local level by indicating how local community groups and service clubs would be involved and are in support of the project. The projects may also address concerns related to water conservation, naturalization, stewardship or environmentally friendly transportation (i.e., trails).

The program aims to support community volunteer involvement in communities where CN operates.
Community Foundation of Mississauga
Community Foundation of Mississauga supports the broadest range of charitable initiatives.

Registered charitable organizations serving people in Mississauga are eligible to apply for project grants.

Information about which funds are currently accepting applications will be posted under the link for Active Grants. Please visit this page from time to time as additional opportunities may become available.
EcoAction Community Funding Program
Environment Canada's EcoAction Community Funding Program provides financial support to community groups for projects that have measurable, positive impacts on the environment.

Projects must address one of Environment Canada's environmental priorities: clean air, climate change, clean water and nature.

Funding support may be requested for projects that have an action focus to improve the environment and increase environmental awareness and capacity in the community.
Employment and Social Development Canada
Canada Summer Jobs provides funding to help employers create summer job opportunities for students.

It is designed to focus on local priorities, while helping both students and their communities.

Canada Summer Jobs:

provides work experiences for students
supports organizations, including those that provide important community services; and
recognizes that local circumstances, community needs and priorities vary widely

Canada Summer Jobs provides funding to not-for-profit organizations, public-sector employers and small businesses with 50 or fewer employees to create summer job opportunities for young people aged 15 to 30 years who are full-time students intending to return to their studies in the next school year.
Enabling Accessibility Fund
The Enabling Accessibility Fund is a federal Grants and Contributions program that supports capital costs of construction and renovations related to improving physical accessibility and safety for people with disabilities in Canadian communities and workplaces.
GoodLife Kids Foundation
GoodLife Kids Foundation raises funds to support national, provincial and local programs that provide sustainable physical activity opportunities for kids and remove some of the barriers currently holding children back from living a healthy life.

GoodLife Kids Foundation is only accepting requests for funding for ongoing physical activity programs for children with special needs-primarily physical and/or intellectual disabilities.
Grants Ontario
Grants Ontario is your source for grants provided by a number of Government of Ontario ministries. For a full list of ministries currently using Grants Ontario, please refer to Grants by Ministry.

Grants Ontario provides you with one-window access to information about grants that are available to you, how to apply for grants and how to check the status of your application. Grants Ontario makes applying for a grant easy. Enter your organization's information once and it will remain safe and secure, ready for you to access any time you want to apply for a grant - regardless of whether you're applying for one grant or multiple grants.

To get started, click on How to Apply.
MLSE Foundation
In partnership with Just Energy Foundation, MLSE Foundation will grant $50,000 to organizations that are looking to grow the game of hockey/skating, soccer or basketball in their communities
Mountain Equipment Co-op
MEC is committed to conserving the ecologically and recreationally important places where we adventure and that sustain us, and are also committed to inspiring and enabling Canadians to experience nature and lead active outdoor lives.

MEC conducts two grant cycles annually. Applications must be completed and submitted by midnight PT to be considered.

Spring deadline is March 10. Applicants are notified mid-May
Fall deadline is September 10. Applicants are notified mid-November.

Ontario Trillium Foundation
The Ontario Trillium Foundation (OTF) is an agency of the Government of Ontario, and one of Canada's largest granting foundations.

The mission of the Ontario Trillium Foundation is to build healthy and vibrant communities throughout Ontario by strengthening the capacity of the voluntary sector, through investments in community-based initiatives.
ParticipACTION - 150 Play List Community Grant
The ParticipACTION 150 Play List is a national program designed to encourage all Canadians to sit less and move more. In celebration of Canada's 150th birthday, we've created the ultimate list of physical activities that define us as Canadian. Individuals can participate by challenging themselves to complete them all in 2017 and earn chances to win some amazing prizes, along the way.

ParticipACTION has developed a micro-granting program, administered by viaSport that will support not for profit community organizations, schools and municipalities who are planning to deliver 150 Play List programs and events in 2017. The programs or events should be inclusive, open to all free of charge, or at a minimal cost, and give the participants the opportunity to complete one or more of the physical activities on the 150 Play List.

Programs and events must be held by December 2, 2017.

Deadlines: Applications accepted until 11:59pm PST on February 8, April 24, August 21 (pending remaining funds)
RBC
RBC is dedicated to working with charitable organizations that share their goal to help make a difference in local communities and regions where they do business.

One of RBC's core values is respect for diversity and inclusion. All programs supported by RBC must respect cultural and other differences. Programs that discriminate or restrict access based on things like race, colour, religion or creed, sexual orientation, gender identity or disability among others are not eligible for grants.
Region of Peel - Community Investment Program (CIP)
The Region of Peel Community Investment Program (CIP) provides grants for non-profit agencies to help build the capacity of the sector and better deliver community and social services in Peel Region.

Community and social service agencies may apply to three main funds:

Sustainability Fund
Organizational Effectiveness Fund
Collaboration Fund

There is also funding available for agricultural grants and a revolving capital loan program. Organizations can apply to more than one fund. Learn more about available funds.
Region of Peel - Homelessness Partnering Strategy (HPS)
The Homelessness Partnering Strategy (HPS) is a federally-funded, community-based program that aims to prevent and reduce homelessness by providing direct support and funding to non-profit agencies.

Recognizing that homelessness is a shared responsibility, HPS works to enhance partnerships to find longer-term solutions to homelessness, strengthen community capacity, and build sustainability.
Saputo Legacy Fund
The Saputo Legacy Program supports local projects to improve facilities and equipment that allow people in those communities where to be physically active.

Saputo is committed to investing approximately 1% of pre-tax profits in the communities where they are present. This figure represents financial contributions, employee volunteering and product donations, which will serve to help a healthier society stand together.

The sponsorship and donation committee meets every quarter (January, April, July and October) to assess sponsorship and donation opportunities. As such, requests should be made well in advance of the start date of the project. Any request made less than four (4) weeks before the event or project start date will receive an automatic refusal letter.
S'Cool Life Fund
Each year the S'Cool Life Fund supports on average 100 projects across the country. We support DREAMS - Drama, Recreation, Extra-Curricular, Arts, Music, or Sports. Schools that have been successful in receiving a grant have amazed us with their applications for projects reaching the most children with the most interesting things.

S'Cool does not look to fund core academic subjects, but instead those areas that fall outside of the core curriculum but are no less important for a child's development.
The Allstate Foundation
The Allstate Foundation of Canada was established in 1977 to provide grants to charities and not-for-profit organizations that are involved in a variety of activities or educational initiatives focused around crime prevention, road safety or home safety.

Grants will not be given for conferences, seminars, endowment funds, or to individuals for awards, fellowships, scholarships or bursaries.
The Atkinson Charitable Foundation
Ruth Atkinson Hindmarsh was a life-long advocate for children and youth who are growing up in difficult circumstances. She believed in the power of individuals coming together - as organizations and communities - to nurture resilience in children, reduce vulnerabilities within families, and affect lasting change in society.

In Ruth's memory, the Hindmarsh Family and the Atkinson Charitable Foundation make an annual award of $50,000 to one of Ontario's leading child and youth organizations to celebrate and support their efforts.
The Aviva Community Fund
The Aviva Community Fund helps passionate people make positive change in their communities.

If you're involved with a charity or community organization that's making a local difference, submit an idea. Secure enough votes from friends, family and supporters, and your idea could make it to the Finals, where a panel of judges will select the Grand Prize Winners who will share $1 million in funding.

In order to participate you need to be registered on the Aviva Community Fund website.
The McLean Foundation
Grants made by the Foundation are restricted to organizations which are recognized by Canada Revenue Agency as "charitable organizations" and which are able to provide a registration number.

The McLean Foundation will only accept applications from organizations that have first submitted a letter of inquiry and then been asked to submit a full proposal.
United Way of Peel Region
United Way inspires people from all walks of life to come together to raise funds, volunteer and stimulate policy and attitude changes that lead to the improvement of people's quality of life in Brampton, Caledon and Mississauga.

United Way of Peel Region's new investment and community impact strategy was released in August 2012. Within the context of Peel Region's demographics and social challenges, a foundational focus on poverty as the connecting theme provides strategic attention and depth to United Way's investment strategy. The theme conveys hope, inspiration and possibilities that create opportunities for a better life for everyone in our community.