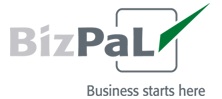 Welcome to the BizPaL - Online Business Permits and Licences Service.
BizPaL is an online service that simplifies the business permit and licence process for entrepreneurs, businesses, governments, and third-party business service providers. Users simply answer a series of questions on their type of business and BizPaL will automatically generate a list of permits and licences from all levels of government (federal, provincial, territorial and municipal), with basic information on each, as well as links to government sites where users can learn more and, in some cases, apply online.
Finding out which government requirements apply to a certain business type can be time consuming and frustrating. BizPaL was created to help identify what you may require, quickly and easily. The information you need is available from a single source; entrepreneurs spend less time dealing with red tape - saving effort and money in the process - and more time building their business.
This service is the result of strong collaboration between the Government of Canada and participating provincial/territorial, regional, and municipal governments.
Every effort is made to provide you with correct and complete information regarding permits and licences; however, making sure that all required permits and licences are obtained remains the responsibility of the business person. If you notice any omissions or errors in the information provided on BizPaL, please contact us.