About
Hurontario LRT will provide 18 km of rapid transit with 19 stops on a dedicated right-of-way and will link to GO Stations at Port Credit and Cooksville, the Mississauga Transitway, Square One GO Bus Terminal, Brampton Gateway Terminal, and key MiWay and Brampton Transit routes.
Mobilinx, a consortium of local and international companies, has been awarded the contract to design, build, finance, operate and maintain the system. Selection of their proposal was the result of a comprehensive, open, fair and competitive procurement process observed by a third party fairness advisor.
The City of Mississauga Hurontario LRT Project Office is working closely with Metrolinx, the provincial government agency responsible for leading the Hurontario LRT.
Major construction began in Spring 2020 and the expected completion is Fall 2024. The construction period is expected to bring impacts and disruptions to residents and businesses. The project team has committed to informing the public and stakeholders with as much notice as possible of potential disruptions.
Moving forward with this project represents a major step towards transformational transit improvements in Mississauga and Brampton—part of Metrolinx's long-term vision for an integrated, sustainable transit network connecting the Greater Toronto and Hamilton Area.
Hurontario LRT forms a critical link for businesses and residents along the Hurontario corridor. In the next two decades, about a quarter of the City's employment and residents will be along this corridor.
Locally-assembled Alstom light rail vehicles will be utilized as part of Hurontario LRT.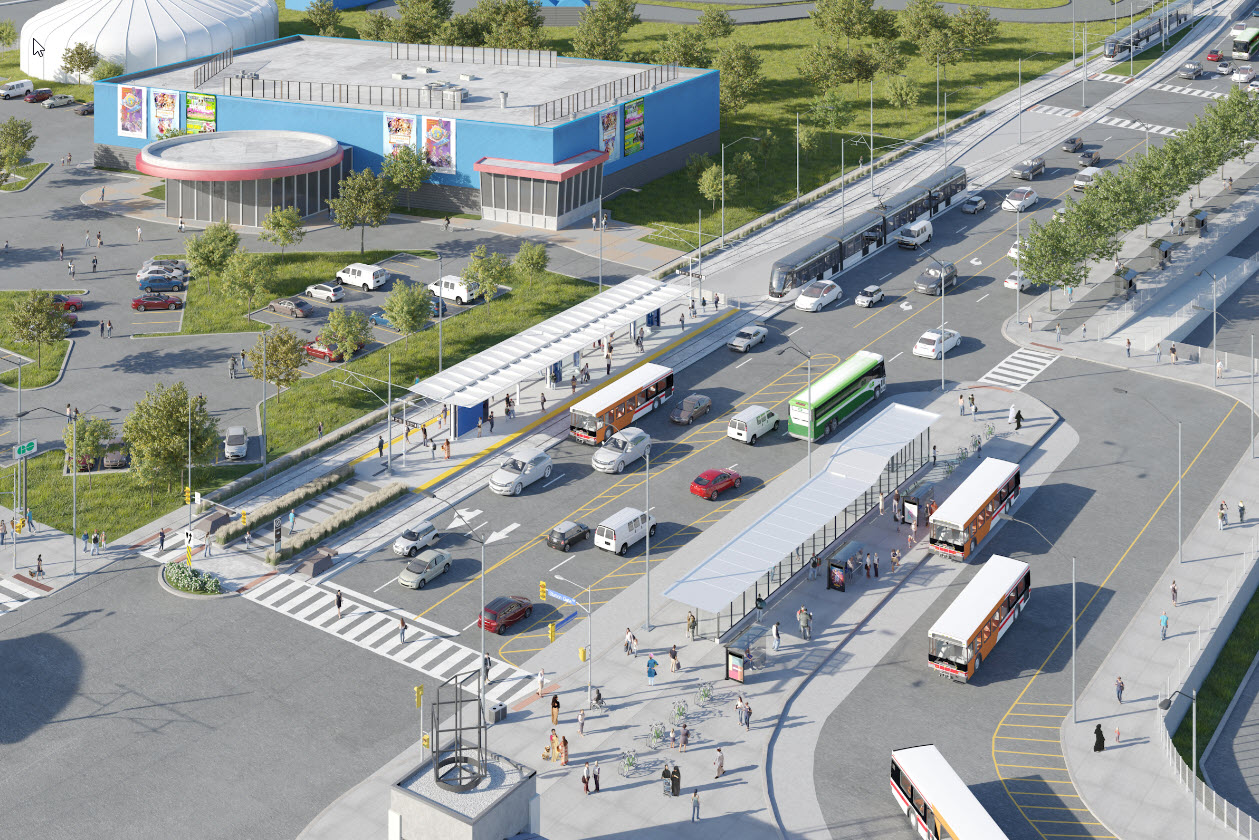 Property acquisition and expropriation in progress
Metrolinx has initiated the property acquisition process to buy land needed to build the Hurontario LRT. The majority of property pieces required for the Hurontario LRT consist of slivers of a land along the Hurontario corridor. Metrolinx, with the assistance of the City of Mississauga and City of Brampton LRT property teams, is reaching out to the affected property owners with a view of achieving amicable agreements. Metrolinx is committed to ensuring that property owners understand the process and their rights.
The project team has also begun the expropriation process with statutory notices being sent out to the affected properties. Negotiations with the affected owners will continue in parallel during this process in efforts to reach negotiated settlements.
The Expropriations Act, R.S.O. 1990, c E 26 is legislation which allows an authority to obtain possession of land in absence of an agreement with property owners however provides a mechanism for owners to be fairly compensated and allows for negotiations between the owner and Metrolinx to continue during the process
Project documents
An extensive Hurontario/Main Street Master Plan Study was conducted by the Cities of Mississauga and Brampton from 2008 to 2010. Central to this plan was the conclusion that light rail transit is the preferred form of transit on the corridor.