Back to Top
News & Events
Active+ Fall 2016 Edition Now Online!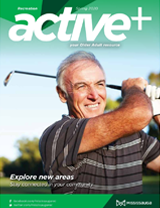 Get into fall! Read all about therapeutic programs, Meadowvale Community Centre reopening, recipes, activities, events, and more.
City Unveils its First Public Outdoor Pickleball Courts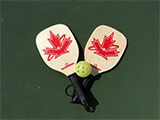 Mississauga Valley Community Centre now boasts the City's first public outdoor pickleball courts. With an increasing demand to play pickleball, two tennis courts at the community centre now include painted pickleball lines. Residents can use these multipurpose courts for either pickleball or tennis.
MiWay $1 Senior's Fare Pilot Extended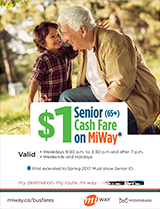 The $1 MiWay fare for senior's pilot program that began in June 2015 will be extended until the results of the Affordable Transportation Pilot Program are available in 2017.
The one dollar cash fare for seniors is available during off-peak hours:
Weekdays from 9:30 a.m. - 3:30 p.m.
Weekdays after 7 p.m.
Anytime on weekends or holidays
On request, senior riders (age 65+) must present a piece of valid photo identification or a MiWay issued senior identification card to the bus driver to receive the one dollar fare.
MiWay Affordable Transit Pilot Program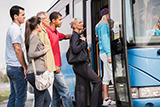 The MiWay Affordable Transit Pilot Program provides low-income residents living in Mississauga with access to affordable public transit.
OAAP Nominee is awarded the "Lifetime Volunteer Achievement Award"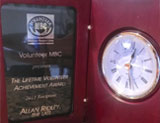 The late Allan "Al" Ridley, an inaugural Older Adult Advisory Panel (OAAP) member and long-time leader of many older adult groups and clubs in Mississauga, was awarded the Volunteer MBC "Lifetime Volunteer Achievement Award" on April 12, 2016.