Back to Top
News & Events
Active+ Summer 2017 Edition Now Online!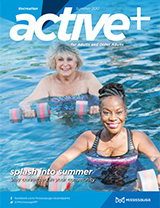 Splash into summer ! Learn about how to stay active during the season, programs, recipes, events, and more
Read It Here
Older Adult Advisory Panel (OAAP)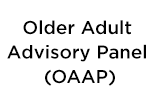 Meet the older adults on the OAAP, click here to read their biographies. For more information on the OAAP, click here.
Volunteer at the 2017 Mississauga Marathon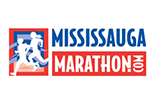 The Mississauga Marathon is looking for volunteers for the Race Week events. There are various volunteer opportunities from Wednesday, May 3rd to Sunday, May 7th. To volunteer now, please click here. For more information regarding volunteer positions, please contact Lucas Medeiros at admin@landmarksport.com or call 905-949-1910 x230.
Credit Programs Available to Older Adults in the City of Mississauga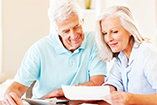 Click here
to read about all of the credit programs the City offers to older adults in Mississauga.
MiWay $1 Senior's Fare Pilot Extended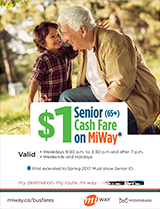 The $1 MiWay fare for senior's pilot program that began in June 2015 will be extended until the results of the Affordable Transportation Pilot Program are available in 2017.
The one dollar cash fare for seniors is available during off-peak hours:
Weekdays from 9:30 a.m. - 3:30 p.m.
Weekdays after 7 p.m.
Anytime on weekends or holidays
On request, senior riders (age 65+) must present a piece of valid photo identification or a MiWay issued senior identification card to the bus driver to receive the one dollar fare.